Daniel Radcliffe To Play Poet Allen Ginsberg In 'Kill Your Darlings'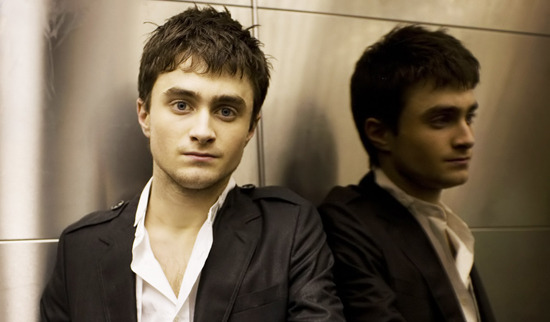 If I presented to you the following list, what would you pick as the common thread? Think about: Hank Azaria, David Cross, John Turturro, Ron Livingston and James Franco. They're all actors who have played beat poet Allen Ginsberg, author of Howl, in various projects over the years. And now Daniel Radcliffe may be the latest addition to the list. He's reportedly the choice to play Ginsberg in a film called Kill Your Darlings, an indie which has been in development for a couple years.
Twitch says that Radcliffe will leap to the film, directed by John Krokidas, who also co-wrote with Austin Dunn, after finishing his stage run in How to Succeed in Business Without Really Trying.
The film is about the friendship and association between Ginsberg, Jack Kerouac and Lucien Carr. When originally announced in 2009, Jesse Eisenberg was to play Ginsberg, Ben Whishaw was going to be Carr, and Chris Evans was to be Kerouac. Things faltered, and now those actors are all unavailable for a great variety of reasons. Chris Evans is obviously busy (and much more expensive) thanks to Marvel, Jesse Eisenberg is far more in demand after his films of the last couple years, and Ben Whishaw is in Skyfall, the new James Bond film.
Lucien Carr, by the way, is the guy who introduced Ginsberg and Kerouac, and eventually became notorious for killing his lover David Kammerer. William S. Burroughs was also in that circle, and it's possible that there will be an actor playing him in a small role. As yet Radcliffe is the only name we've got for this incarnation of Kill Your Darlings, however. Meanwhile, the Walter Salles-directed version of On the Road should be hitting next year, with Sam Riley as Jack Kerouac analog Sal Paradise; Tom Sturridge as Carlo Marx, the story's version of Ginsberg; and Viggo Mortensen as Old Bull Lee, aka Burroughs.