See The Lizard From 'The Amazing Spider-Man' Incarnated As A Pez Dispenser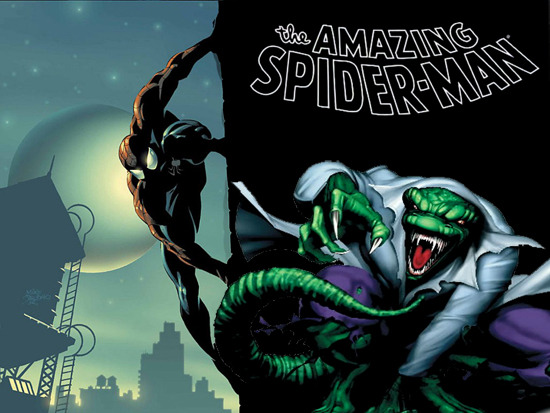 Here we go again: so often, studios rigorously try to protect the images of characters from upcoming tentpole films, only to have the effort undermined by a toy.
Sony and Columbia don't wait until a few weeks before a film is in theaters to get licensed products rolling, and so there are already little plastic doo-dads in production to help sell The Amazing Spider-Man. One such piece of plastic is a Pez dispenser molded in the shape of the Lizard. (Played by Rhys Ifans and a lot of CGI in the film.) For those who weren't in Hall H at Comic Con this past summer when footage ran from Marc Webb's The Amazing Spider-Man, this may well be the first look at the character.
Check it out below.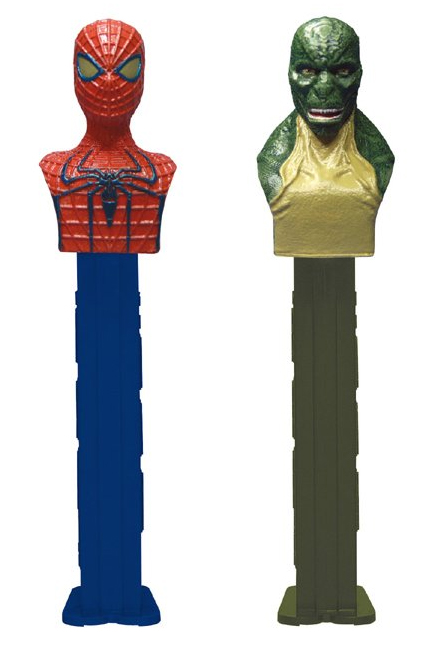 A couple things to keep in mind.
First, as anyone who has ever compared a toy incarnation of a character with the screen version, the translation isn't always very accurate. So this is just an idea of what the character looks like.
Second, having seen the Comic Con footage, I can definitely see the resemblance. But what we see here looks more human, and more Steve Ditko derived, than what we saw at the end of the long Spidey footage presentation in Hall H. I remember that version being a bit more overtly monstrous.
The Amazing Spider-Man stars Andrew Garfield, Emma Stone, Denis Leary, Rhys Ifans, Martin Sheen, and Sally Field. It opens July 3, 2012.
[CBM]