Page 2: Ghostbusters, Game Of Thrones, The Artist, Jaws, Dragon Tattoo, Star Wars, The Hobbit, Star Trek, Mission: Impossible, Young Adult, Tintin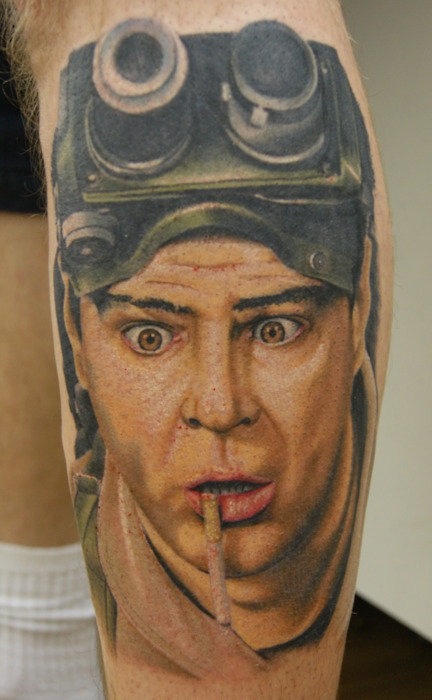 We may receive a commission on purchases made from links.
What is Page 2? Page 2 is a compilation of stories and news tidbits, which for whatever reason, didn't make the front page of /Film. After the jump we've included 46 different items, fun images, videos, casting tidbits, articles of interest and more. It's like a mystery grab bag of movie web related goodness. If you have any interesting items that we might've missed that you think should go in /Film's Page 2 – email us!
Header Photo: Ghostbusters leg tattoo
Someone has started a Facebook page campaign called "The Muppets Should Be Nominated for Best Picture"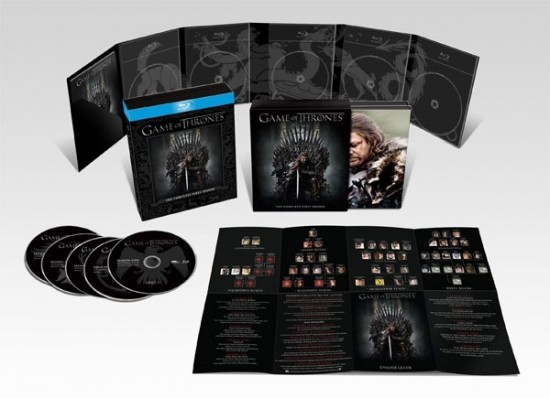 HBO has officially revealed the Blu-ray set for Game of Thrones Season 1. Preorder now!
ZenCollegeLife lists the 10 Worst Movies Involving Men Dressed As Women
The New York Times has an Anatomy of a Scene: The Artist.CableTVProviders lists the 10 Greatest Movie Villains of All Time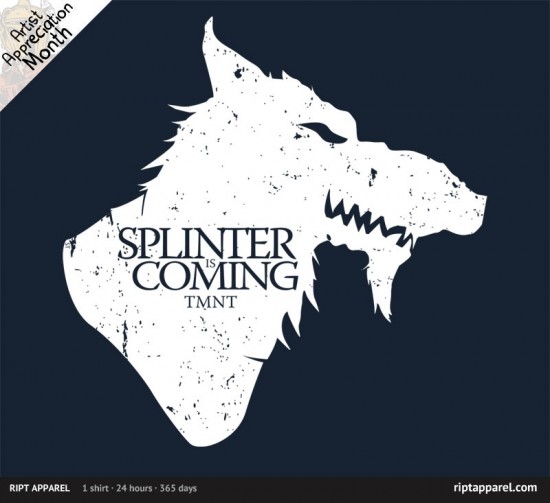 Today's t-shirt of RIPT Apparel is a Teenage Mutant Ninja Turtles/Game of Thrones -inspired design "Splinter Is Coming"
Monika Bartyzel takes a look at the recent Gender Equality Study and Why Discourse Matters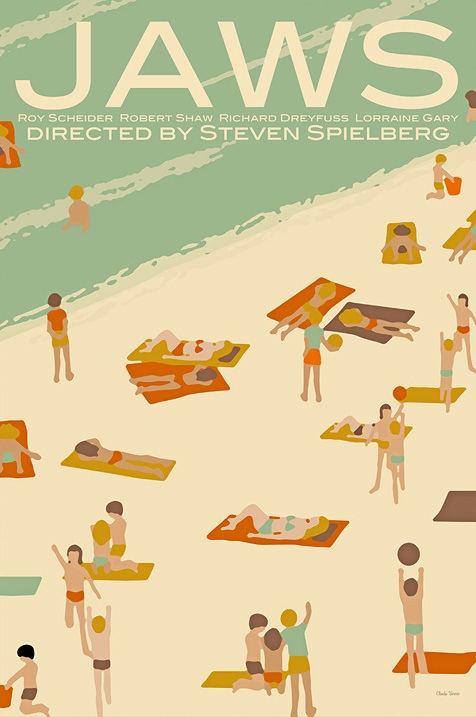 Claudia Varosio has created a poster for Jaws.AwardsDaily takes a look at The State of the Race: The Wide Open Landscape of the Best Picture Race
Due to the amount of graphics and images included in Page 2, we have to split this post over a BUNCH of pages. Click the link above to continue the second page of Page 2.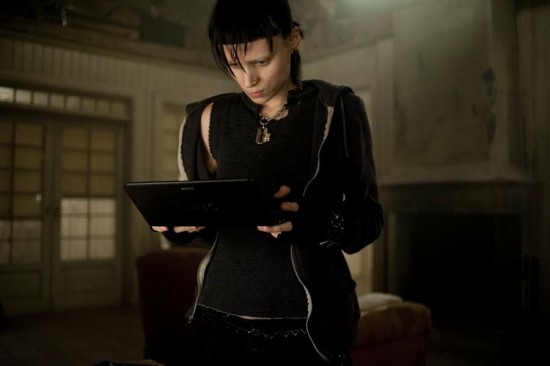 CinemaBlend has 10 New Images From David Fincher's The Girl With The Dragon TattooMovies.com lists Who's Missing From The Muppets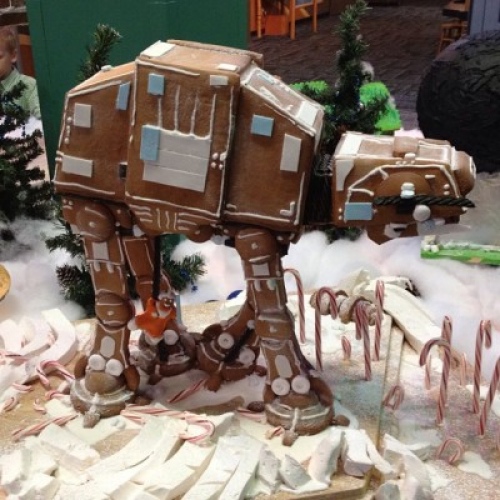 An Edible Gingerbread AT-AT
GeekTyrant lists The Real Five Best Cars For Surviving the Zombie Apocalypse.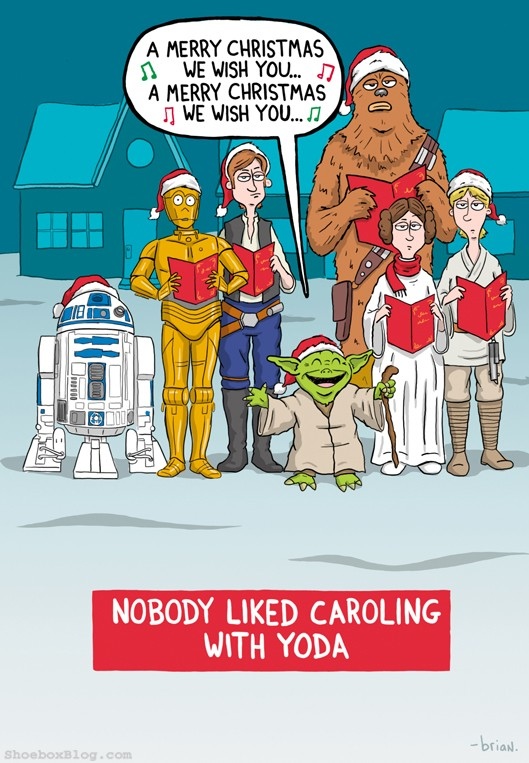 Comic: Nobody Liked Caroling With YodaMovies.com lists 8 Great Uses of Nudity in Film.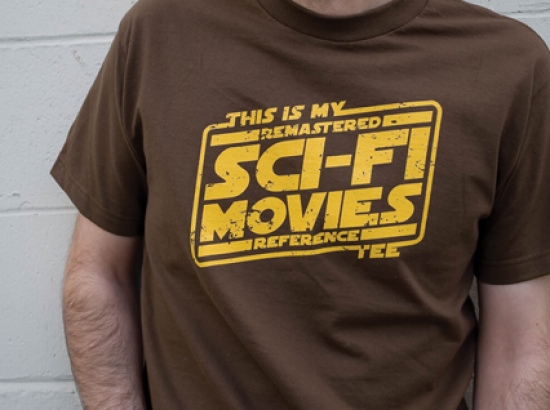 This is my remastered Sci-Fi movies reference t-shirt.
GammaSquad lists 5 Sci-fi and fantasy seriies that should come to tv next.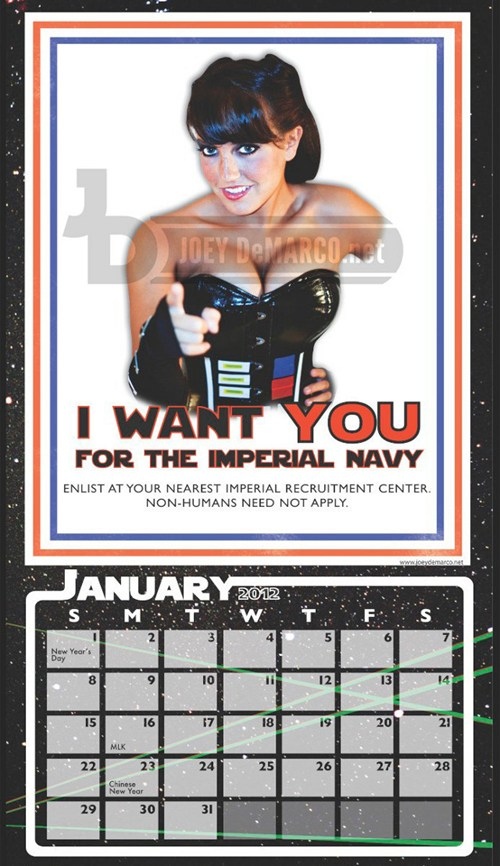 Yup, they now sell a Star Wars Pin-Up Calendar
Oz: The Great and Powerful is still looking for (very tall) extras in Michigan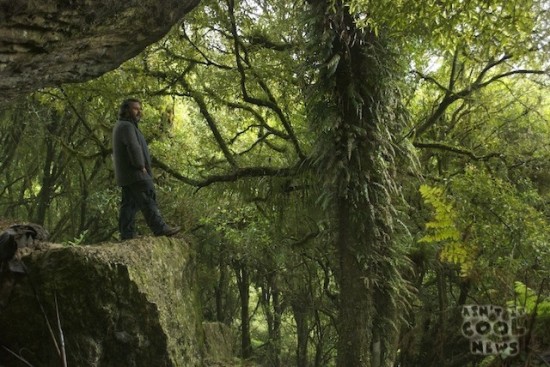 Aint It Cool News' latest report from the set of The Hobbit includes some new set photos./Film LA: AMC Theatres is exiting the Avco Four-plex in Westwood on December 4.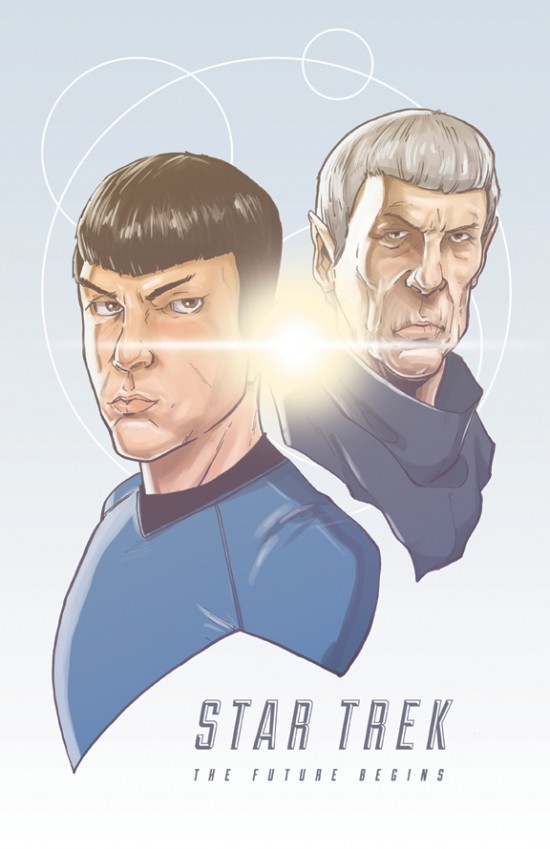 Adam Limbert created a poster for Star Trek.Did You Know: Keanu Reeves Gave Up His 'Matrix' Money?Trailer Mash-Up: "Mission: Impossible" And "Alvin & The Chipmunks"
The Weinstein Company and Technicolor have teamed up to create an iOS app which will supplement last year's Best Picture The King's Speech with historical footage, additional commentary and behind the scenes information.
An estimated 10,000 people zombie walk in Mexico City over the weekend is claiming the title of the world's largest.
FX has announced its midseason schedule which includes Justified, Archer, and Unsupervised.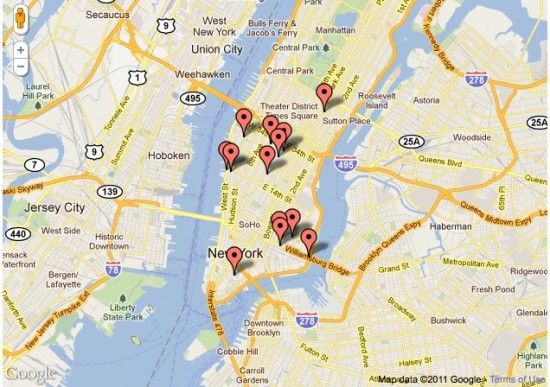 Movieline has an interactive Shame map.
Movie Moron lists the Top 10 Christmas Presents For Movie Fans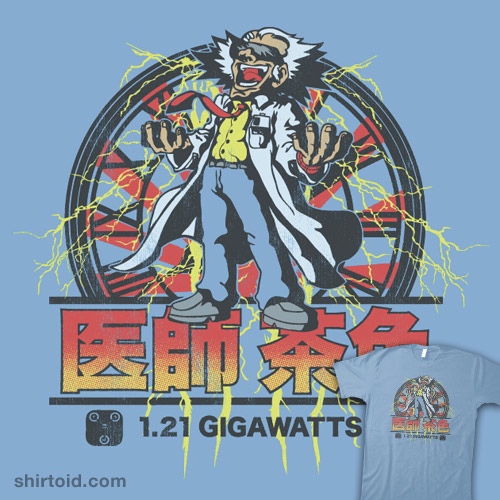 "Gigawatts" aka "Back to Japan" t-shirt.
The Expendables 2 helmer Simon West is in negotiations to board a car racing movie Dust and Glory.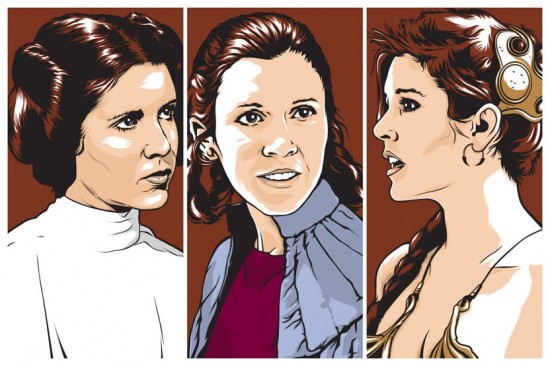 Joshua Budich's "The Princess" is Now Available on AcmeSpecialtyArt.com
Pajiba lists Eight Cinematic Black Sheep To Make You Feel Better About Your Holiday
Watch Charlize Theron In a new R-Rated Young Adult tv spot
A Canadian oil company has renamed itself Pixar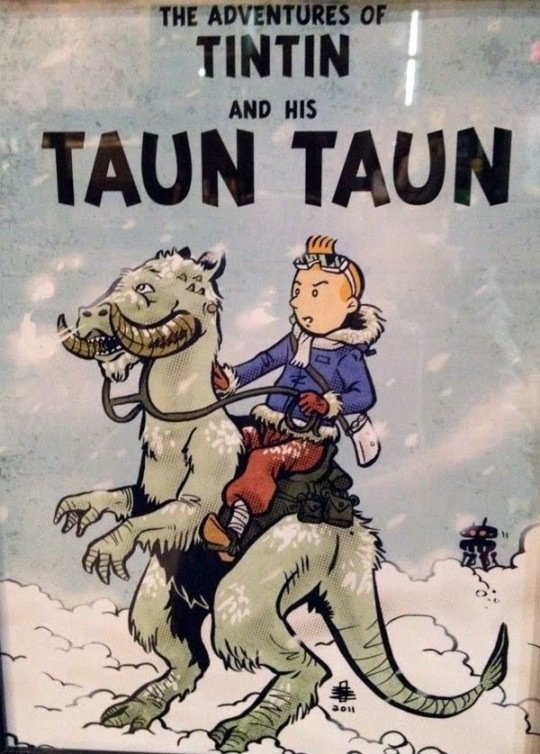 The Adventures Of Tintin And His TauntaunHarry Potter and The Deathly Hallows – Part 2 Wins Best Film at Children's BAFTAs
Katherine Heigl launches her campaign to help save the world... by eliminating testicles.ToplessRobot lists the top 10 Best Jim Henson's Creature Shop Credits (That Aren't Muppets)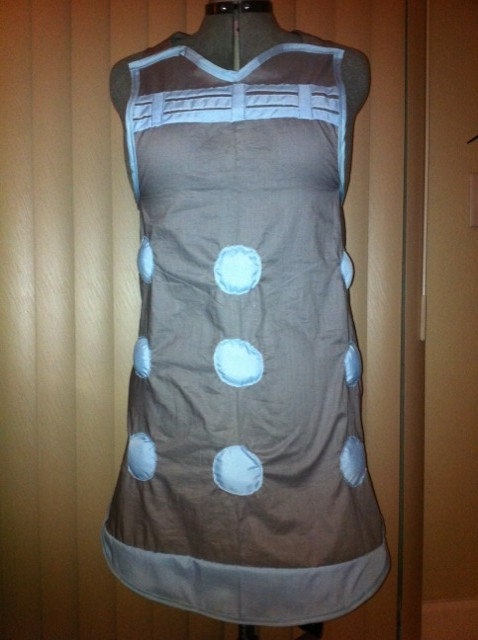 Doctor Who Dalek ApronBlastr lists 12 Star Wars holiday gifts your friends won't say 'Nooooo' toVideo: The Sith Who Stole ChristmasThe Office's Fictional Paper Company Dunder Mifflin Now Making Actual Paper
The Starbucks AT-AT.
Pajiba lists 20 Facts About Pan's Labyrinth That Might Make You Believe in Magic