New 'John Carter' Poster Channels The Spirit Of Classic Paperback Covers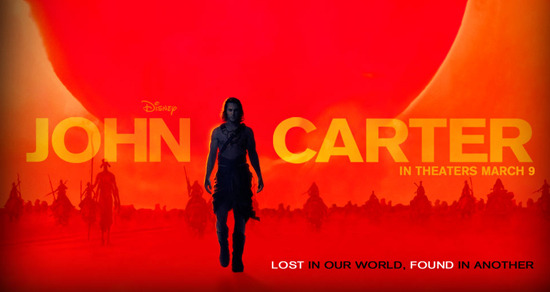 Now this is more like it. The first poster we saw for Disney's John Carter was pretty bland. The first trailer wasn't bad, but that and the still images that have been released do more to highlight the film's superficial resemblance to other films such as Prince of Persia, and parts of the Star Wars prequels, than the movie's differentiating qualities. (And let's not have any of that about Edgar Rice Burroughs getting there first with A Princess of Mars, the novel that inspired this movie and plenty of other fantasy and sci-fi films. Those movies locked down some images in a way that people won't be quickly able to let go.)
But here's a new poster for John Carter which looks a good bit like something that might have adorned a paperback cover in the '60s or '70s. That alone makes it a win as far as I'm concerned. Check it out in full below.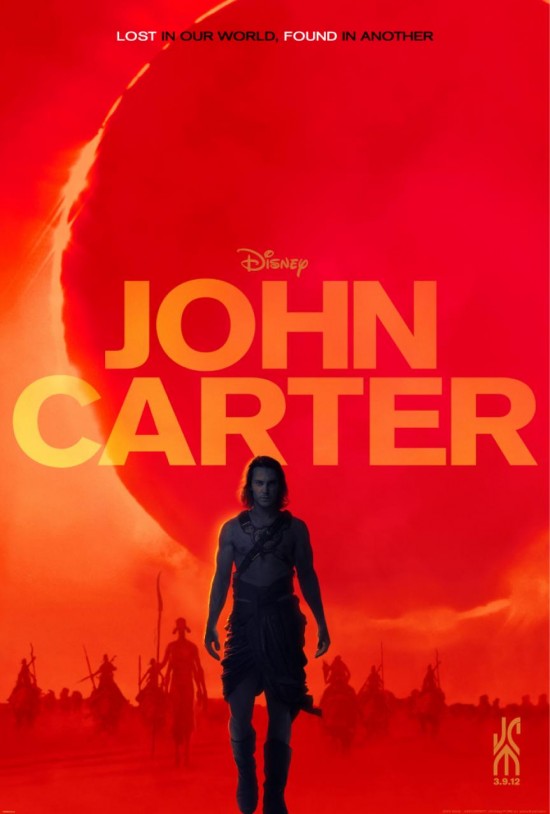 This poster, via Apple, is a sort of advance warning for the new trailer, which will arrive late on Wednesday at IGN.
John Carter stars Taylor Kitsch, Lynn Collins, Samantha Morton, Mark Strong, Ciaran Hinds, Dominic West, James Purefoy, Daryl Sabara, Polly Walker, Bryan Cranston, Thomas Hayden Church, and Willem Dafoe. It is directed by Andrew Stanton (Finding Nemo, Wall-E) and opens on March 9th.
From Academy Award(R)-winning filmmaker Andrew Stanton comes "John Carter"–a sweeping action-adventure set on the mysterious and exotic planet of Barsoom (Mars). "John Carter" is based on a classic novel by Edgar Rice Burroughs, whose highly imaginative adventures served as inspiration for many filmmakers, both past and present. The film tells the story of war-weary, former military captain John Carter (Taylor Kitsch), who is inexplicably transported to Mars where he becomes reluctantly embroiled in a conflict of epic proportions amongst the inhabitants of the planet, including Tars Tarkas (Willem Dafoe) and the captivating Princess Dejah Thoris (Lynn Collins). In a world on the brink of collapse, Carter rediscovers his humanity when he realizes that the survival of Barsoom and its people rests in his hands.