Michael Chiklis And Forest Whitaker Cast In 'Pawn'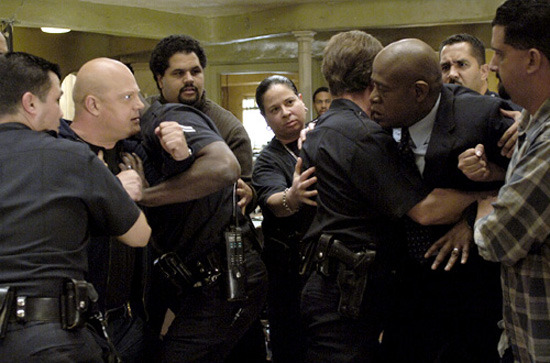 Briefly: Attention, fans of The Shield, there is a little mini-reunion of sorts brewing. Actors Michael Chiklis and Forest Whitaker have both been cast in an indie called Pawn. The movie is, as you might hope, a crime picture, and one that features "a hostage situation that has gone terribly wrong" in which "an ex-con becomes entangled in a manipulative chess game between the Feds, local police and the mob."
Deadline gets to announce the project, which will be the feature directorial debut of cinematographer David A. Armstrong, who shot the Saw series. He will be working from a script by Jay Anthony White. Common and Ray Liotta are also in the cast, which is already sounding like a pretty solid lineup for a good criminal potboiler.