'Men In Black 3' Teaser Posters [Updated With High-Res Images]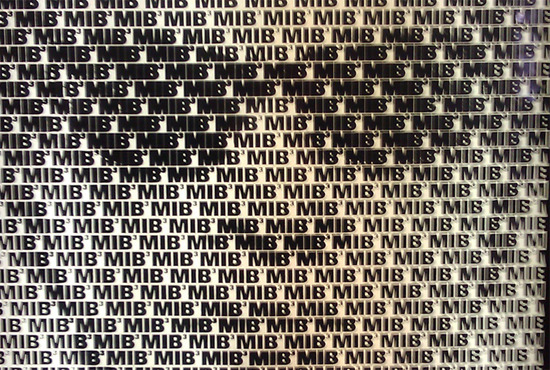 Here are the first teaser posters for Sony's Men in Black 3, the sequel that was strangely split into two parts while shooting. The movie brings Will Smith and Tommy Lee Jones back into the alien-policing fold while also serving up a time-travel storyline that features Josh Brolin and a host of strange cameos. We haven't seen an official image yet, much less a trailer, but if you really want something official these two very early teaser posters will have to do.
The two posters don't tell us much beyond the basic fact of the film's existence. They don't even reference the fact of the film being in 3D. Check them out below.
Update: We've got HR versions of both posters now.
Collider's Matt Goldberg snapped one of the images in the wild here in Atlanta, while the other was sent in to FirstShowing by a reader.
You might also notice an URL buried in the posters, TheMenInBlackSuitsAreReal.com, which points to a Facebook page bearing a similar name.

All the page offers is some insistence that the MiB are real, but perhaps Sony will start using the platform to unveil some real materials in the near future. Here's some of the text you'll find there now:
I've uncovered that there's these Men in Black suits who monitor and police alien activity on earth. Up until now no one believes me, so I'm on a mission to prove that they're real and that's why I started this Facebook page.
Men in Black 3 was directed by Barry Sonnenfeld and also features Emma Thompson as Agent Oh, and Alice Eve as a young version of that character, as well as Bill Hader, Jemaine Clement, Rip Torn and Michael Stuhlbarg. The film is scheduled for release on May 25, 2012.