'Alcatraz' Trailer: J.J. Abrams' New Mystery Show Welcomes Us To Prison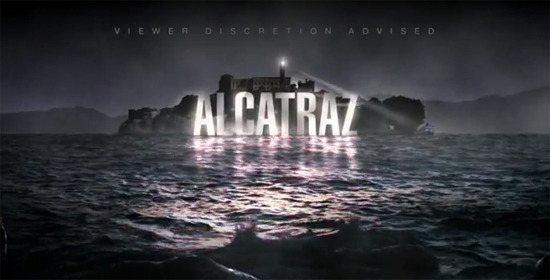 The new J.J. Abrams show is Alcatraz. Like Lost, this one is set on an island and features actor Jorge Garcia, but this time the storyline is a bit different.
The show charts the mystery of hundreds of men, guards and prisoners, who disappeared from Alcatraz in 1963, and who are starting to reappear in our timeline now. After some trials and tribulations, the show is set for a January premiere, and you can check out a trailer for it below. Just so that there is no confusion about what's going on, star Sam Neill is heard explaining "the worst criminals this country has ever known are coming back," before actually welcoming us all to the island.
For more info I'm going to turn to Devindra's plot recap, because he saw the pilot at Comic Con this past summer:
The series centers around a mysterious event in 1963 that made 302 Alcatraz prisoners and guards vanish without any explanation. For some reason we don't yet know, a prisoner named Jack Sylvane (Jeffrey Pierce) appears in present day Alcatraz and makes his way to San Francisco to seek payback from those who've done him wrong. It's up to a spunky young police officer (Sarah Jones), assisted by a geeky Alcatraz expert (Jorge Garcia), to stop Sylvane, all the while dealing with a mysterious federal agent (Sam Neill) who clearly knows more about the Alcatraz disappearances than he lets on.
Devindra liked the show quite a bit, so that gives me some hope. Especially in light of the last-minute showrunner change that took place recently when 'creative differences' caused Elizabeth Sarnoff to step down. She was replaced by Daniel Pyne, who wrote Fracture, and her former co-showrunner Jennifer Johnson. Fox also recently put new episodes on hold while reshoots were done for the seven already-shot episodes, but after that the last six episodes of the original 13-episode order were to be shot.