VOTD: 'The Films Of [Christopher Nolan]'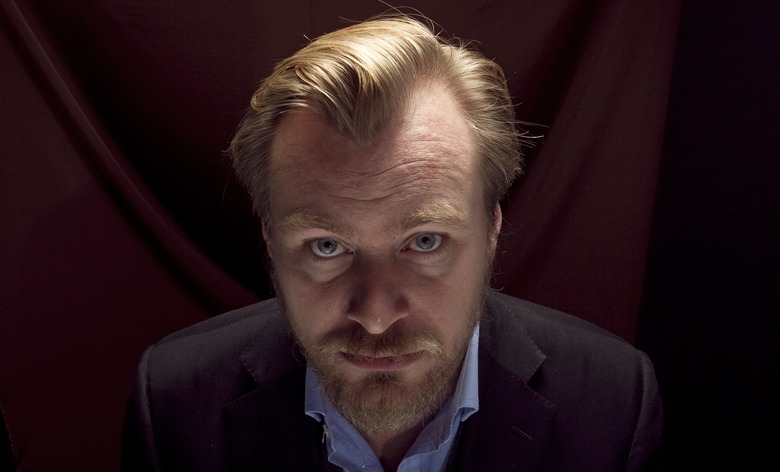 From the earliest installments of his "[the films of]" project, I've noticed /Film commenters wondering if and when Kees van Dijkhuizen would get around to spotlighting Christopher Nolan. The British director inspires fervent devotion from movie geeks as few other filmmakers do, thanks to his wildly ambitious imagination, his masterful storytelling, and his eye for cool beauty, and van Dijkhuizen notes that he's received "hundreds, literally hundreds of requests" for a video showcasing Nolan's unique style.
Now, for the eleventh installment of his yearlong, twelve-part montage series, van Dijkhuizen has finally released "[the films of] Christopher Nolan," with a sleek stylishness that serves fitting tribute to the Dark Knight director. Watch the video after the jump.
Here's van Dijkhuizen in his own words on what he loves about Nolan:
Christopher Nolan's films have kept anyone of us on the edge of their seat. Every film is filled with secrets, surprises, twists and turns, and only a true movie mastermind could keep even the biggest film nut fooled until the very last minute. They're films that demand a second, third and fourth viewing. Christopher Nolan is a perfect example of traditional filmmaking with modern twists, and is a fine addition to a series already filled to the brink with inspiring artists.
Films featured:
Following
Memento
Insomnia
Batman Begins
The Prestige
The Dark Knight
Inception
Music used:
"Aggressive Expansion," composed by James Newton-Howard and Hans Zimmer
"Neverglade (Trentemøller Remix)," composed by Trentemøller
"Why So Serious? (The Crystal Method Remix), remixed by The Crystal Method based on a composition by James Newton-Howard and Hans Zimmer
Previously:
Discuss: We've got just one entry left to go, and van Dijkhuizen has helpfully provided a hint exclusive to /Film as to the identity of the twelfth and final director who'll get the "[the films of]" treatment: "checks." Guess away in the comments.