Hayao Miyazaki To Make A Film About Nuclear Power?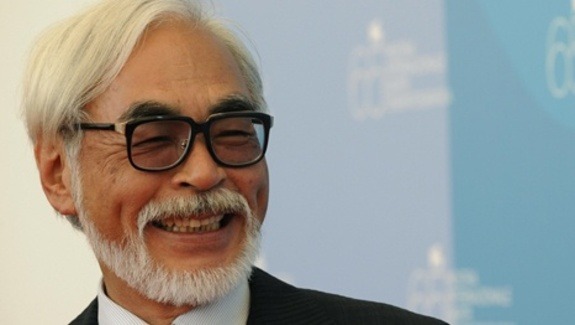 There is one popular conception of Japanese animation master Hayao Miyazaki as the Japanese Walt Disney, a man who makes the ultimate family films. And, yes Miyazaki has made some particularly family-friendly movies like Ponyo, Kiki's Delivery Service, and My Neighbor Totoro. But all of Miyazaki's films have a strong point of view behind them, several have a sort of genuine activist bent. (Think films like Nausicaa and Princess Mononoke, for starters.)
So I can't say I'm surprised to hear that Miyazaki's next film might be directly inspired by the reliance upon nuclear power in Japan, which has become a big issue in the wake of this year's earthquake and tsunami disaster.
Anime News Network points to an interview with Studio Ghibli producer Toshio Suzuki who said that Miyazaki's next film is ""not the sort of work that everyone in the audience can relax and watch."
He went on to say that this film was in the works before the earthquake and tsunami of March 11,
It's not because of the [March 11 earthquake and tsunami] disaster, since he already predicted the current state of Japan during the planning stages [of his next work]. So, there was a desire to create something realistic.
As Twitch points out, Miyazaki has been outspoken about his dislike of a reliance on nuclear power, comparing such power to the fire given to humans by Prometheus.
Now, we've heard in the recent past that Miyazaki's next film will be an autobiography, but whether that's his own, or based on someone else's, we don't know. And there was also the rumored sequel/follow-up to Porco Rosso that might be in development as well. How do all these elements fit together? Right now we don't know, and we may not have any concrete idea until Studio Ghibli makes an official statement about Miyazaki's next film.