Casting Bits: John Lithgow In 'Dog Fight;' Rachel Weisz In 'The Railway Man;' Luke Wilson And Kevin Connolly In 'Elvis & Nixon'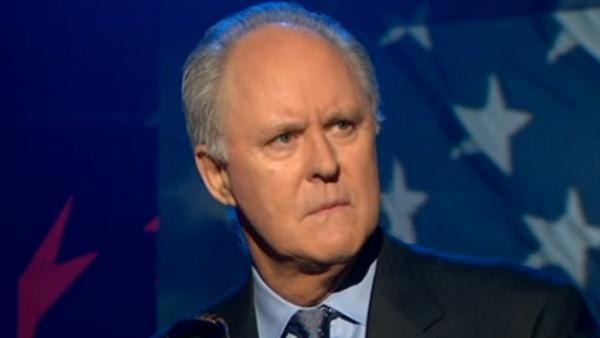 Dog Fight is going to be one of the more visible political satires to hit just before the 2012 Presidential election; the movie will be from director Jay Roach, featuring Zach Galifianakis and Will Ferrell as North Carolina politicians who are running opposite one another for a congressional seat in a district election.Brian Cox recently joined the cast, which also includes Jason Sudeikis, Dylan McDermott, Sarah Baker and Katherine LaNasa. Now John Lightgow has signed on to play an unspecified role. The film is shooting in New Orleans, and already has an August 10, 2012 release date. [Variety]
After the break, Rachel Weisz joins Colin Firth in a real-life drama about POWs forced to build a railroad, and there are new actors for Elvis & Nixon and A White Trash Christmas.
Colin Firth has already been set to star in The Railway Man, a film that Jonathan Teplitzky will direct based on Eric Lomax's autobiography that tells of "his capture and torture by the Japanese in World War II, when he was sent to work on Burma's notorious "death railway," and his struggle for the next 30 years to come to terms with the trauma."
Colin Firth will play the elder Lomax, and now Rachel Weisz is set to play his wife Patti, who helped Lomax seek a sort of reconciliation with his captors. Jeremy Irvine (War Horse) will play the younger version of Lomax in scenes set in WWII. [Variety]
Not too long ago we passed on the announcement of Elvis & Nixon, the film about the real-life meeting between the title personalities that will star Eric Bana as the hip-shaking king (in his later years) and Danny Huston as Nixon, under the direction of Cary Elwes. Now Luke Wilson is in talks to play Sonny, one of the 'Memphis mafia' that forms the Elvis entourage, while Kevin Connolly has signed to play a limo drive named Ronnie.
This will be Elwes' first feature as a director; he also co-wrote with Joey Sagal and Hanala Sagal. It sounds like the sort of film that results from years of carrying around one idea about what would make a good movie — a passion project, I guess, about a very strange moment in time. But maybe the writing trio has some insight beyond the obvious into why the clash of cultures between Elvis, Nixon and their respective crews was a specifically interesting moment in time. [THR]
Finally, Douglas Owens has been added to the cast of A White Trash Christmas, which is about "the tribulations of of a trashy, whiskey-soaked, unemployed hairdresser and mother who is visited by three ghosts who try to show her a path to a brighter future." Ron Carlson is directing and co-wrote with Terri Kaufman.
Taryn Manning plays the mother, and Owens will be a guy who genuinely likes her, but whom she uses as "a meal ticket." [Deadline]