'Delicatessen' And 'Amelie' Director Jean-Pierre Jeunet To Make 3D Film 'T.S. Spivet'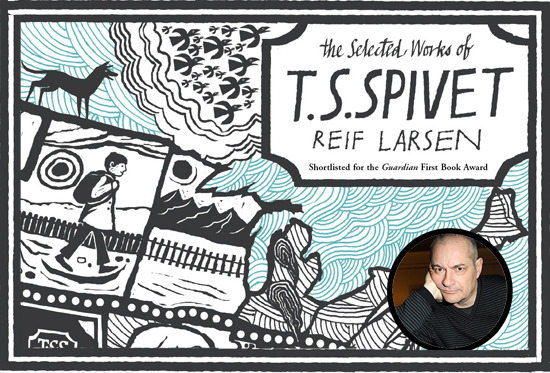 French director Jean-Pierre Jeunet has a very specific, immediately recognizable visual style as seen in films like Delicatessen, Amelie and his most recent feature, Micmacs. He takes quite a bit of time between features, and since his 1991 feature debut with Delicatessen he has made only six films, and one English-language film: the not terribly good Alien Resurrection. (I think "not terribly good" is being pretty charitable to that movie, actually.)
Now Jeunet is set to make another English-language film, and it will also be his first in 3D. Given that Jeunet is all about visuals, the prospect of seeing his first foray into 3D is more tempting than would be the case from may other directors.
The film in question is a story about a twelve-year old amateur cartographer who goes on a cross-country journey from his home in Montana to the Smithsonian in Washington, D.C. It is based on the Reif Larson novel The Selected Works of T.S. Spivet, which Jeunet optioned this past summer.
Word of Jeunet really moving forward with the film came up via Allocine a couple days ago, and now Deadline confirms movement on the project, saying that the shoot will begin in spring 2012 for a late 2013 release.
The most attractive part of this for some may be that it sees Jeunet reuniting with screenwriter Guillaume Laurant, with whom he wrote Amelie, A Very Long Engagement and Micmacs. The material at hand seems like the sort of story that plays specifically to the quirky strengths the screenwriting team has cultivated over the years, but the attraction here may still simply be seeing what Jeunet can do with 3D.
If you're not familiar with the source material, here's the recap:
When twelve-year-old genius cartographer T. S. Spivet receives an unexpected phone call from the Smithsonian announcing he has won the prestigious Baird Award, life as normal-if you consider mapping dinner table conversations normal-is interrupted and a wild cross-country adventure begins, taking T. S. from his family home just north of Divide, Montana, to the museum's hallowed halls. There are some answers here on the road from Divide, and some new questions, too. How does one map the delicate lessons learned about family, or communicate the ebbs and flows of heartbreak, loneliness, and love?