Ben Whishaw Is The New Q In James Bond Film 'Skyfall'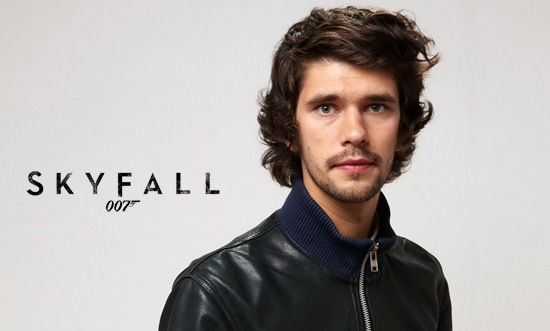 Desmond Llewelyn may be the most famous face of gadget purveyor Q in the James Bond movies, but it is time for the new films to move on. Other actors have played Q as well; John Cleese perhaps being the other most memorable actor in the role for casual fans of the films. Cleese's Q was the last seen, in the 2002 Die Another Day.
Now Sam Mendes is bringing the character back for the 23rd Bond film, Skyfall, and he's turning to someone quite a bit younger than previous actors who've played the part: Ben Whishaw, who has been great in projects like Bright Star, Perfume, UK TV series The Hour, and Layer Cake.
We've known for weeks that Whishaw has a part in the film, but recent rumors that he is the new Q have only just been confirmed. When Skyfall was announced the film was said to be a self-contained Bond tale, and the return of Q suggests that we'll see the debut of some slightly lighter moments that have been absent from the past two Bond movies.
Skyfall is shooting now with Daniel Craig, Javier Bardem, Ralph Fiennes, Judi Dench, Albert Finney, Berenice Malohe and Naomie Harris as the primary cast. Release is set in Europe for October 26th, 2012, with the film hitting the US on November 9th. [THR]