New Release Dates For 'Red Dawn' Remake, Roland Emmerich's 'Singularity', Kathryn Bigelow's Bin Laden Movie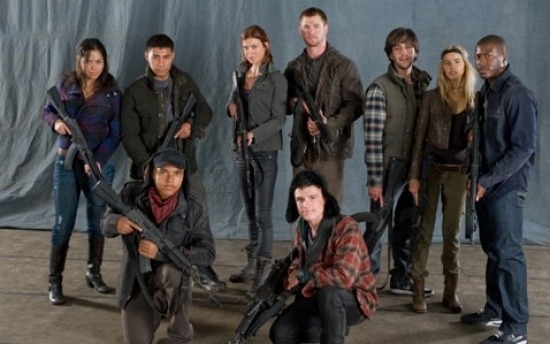 As we head into Thanksgiving weekend and gear up to watch what feels like a dozen new releases this weekend, FilmDistrict and Sony have quietly announced new release dates for a few of their projects.
That long-delayed Red Dawn remake that FilmDistrict picked up earlier this fall is now scheduled to drop next fall, while Sony's Pixels and Singularity have both set dates for 2013. Meanwhile, we finally have a set date for that Kathryn Bigelow project about Osama bin Laden. More details after the jump.
On the plus side, that extra time has given Red Dawn's stars — which include a pre-Thor Chris Hemsworth, a pre-Hunger Games Josh Hutcherson, and a pre-Wonder Woman Adrianne Palicki — a chance to raise their profiles, so the cast seems much more star-studded now than it did back when they first got together.
Over at Sony, Roland Emmerich's sci-fi epic Singularity has been pushed back six months to November 1, 2013. The news comes as no surprise, seeing as the studio put the project on hold earlier this month to allow Emmerich, co-writer Harald Kloser, and singularity expert Ray Kurzweil more time to develop the screenplay — although at the time, the studio insisted that Singularity was still on track to meet its spring release date.
Taking over Singularity's old May 17, 2013 slot will be Pixels, an action comedy based on Patrick Jean's video game short of the same title.
Finally, we've known for a while that Bigelow's untitled bin Laden thriller would be getting moved from October 12, 2012 to a new date after next year's presidential election, and we now know exactly when it'll hit. Sony has put the film at December 19, 2012 — safely after the November race, but early enough to compete in the 2012 Oscar race. Seems like smart planning, seeing as Bigelow and screenwriter Mark Boal's last collaboration The Hurt Locker picked up six Oscars including Best Picture, Best Director, and Best Original Screenplay.
[Source: Box Office Mojo]