'Newlyweds' Trailer – That Girl From The Last Season Of 'Scrubs' Ruins Edward Burns' Life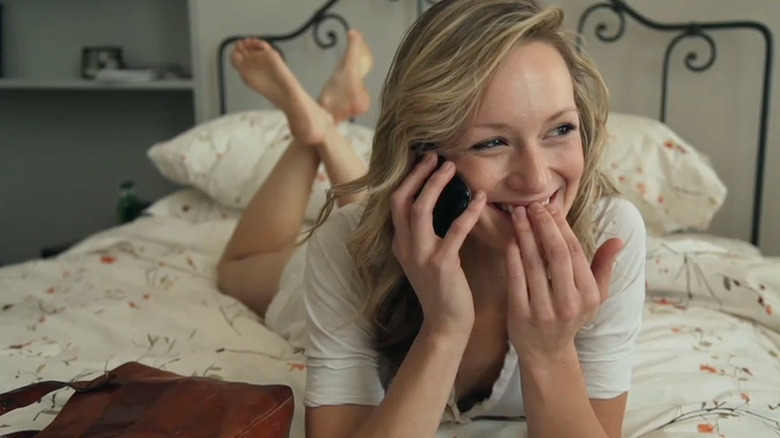 Edward Burns may be best known for his work in front of the camera, but over the past decade and half he's made a dozen or so attempts at writing and directing as well. His latest project, the indie drama Newlyweds, stars Burns as a New Yorker quietly going about his life when he finds his life disrupted by the sudden arrival of his troubled little sister (Kerry Bishé). Sort of like Steve McQueen's Shame or Sean Durkin's Martha Marcy May Marlene, I guess, except not really at all.
Rounding out the cast are Caitlin Fitzgerald as Burns' wife Katie, Marsha Dietlein as Katie's sister Marsha, and Max Baker as Marsha's husband. Watch the trailer after the jump.
[via First Showing]
Newlyweds doesn't look half bad — the premise of a just-married couple struggling to balance their old families with the new one they've created is a decent one, and there are a few scenes in the trailer that suggest we could be seeing some solid performances from the leads. Plus, I'm a sucker for movies that are actually shot in New York City, and I have a lingering affection for Bishé left over from the underrated last season of Scrubs.
On the other hand, there's nothing about Newlyweds that suggests it's any better than or different from every other indie relationship drama. And although Burns got off to a strong start with his directorial debut, 1995's The Brothers McMullen, most of the projects he's helmed since then haven't been anything to get excited about. Unless Newlyweds winds up with unusually good reviews, I suspect I'll wind up skipping it and then quickly forgetting it ever existed at all.
Newlyweds drops December 26, 2011.
Synopsis:
Buzzy (Edward Burns) and Katie (Caitlin Fitzgerald) are a newly married couple living a seemingly conflict-free life. But when Buzzy's damaged and impulsive half-sister Linda (Kerry Bishe) arrives at their doorstep expecting to stay for an indefinite period in their Tribeca loft, her antics threaten to disrupt the couple's commitment to an "easy" marriage. Meanwhile, with Katie's sister Marsha projecting suspicions of her own husband's infidelity onto Buzzy, will the couple's formerly trusting and insulated life be able to withstand the dysfunctions of their respective siblings?