Poster For Angelina Jolie's 'In The Land Of Blood And Honey' Is Bloody And Striking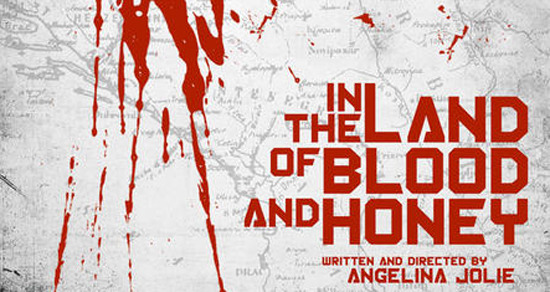 In the Land of Blood and Honey is the directorial debut of Angelina Jolie, who also wrote the script about a pair of lovers, a Muslim and a Serb, whose relationship forms during the Bosnian War.
The poster has just been released, and it is an eye-catching image that bucks the trend of using headshots and/or overly composed, dry imagery to sell the war-torn romance. This was probably the only approach to take in order to sell the film in the US, given that the leads, Zana Marjanovi? and Goran Kostic, aren't recognizable faces here. Bonus for us that we get a pretty good poster out of the deal. Check it out in full below.
Take a look at the trailer here.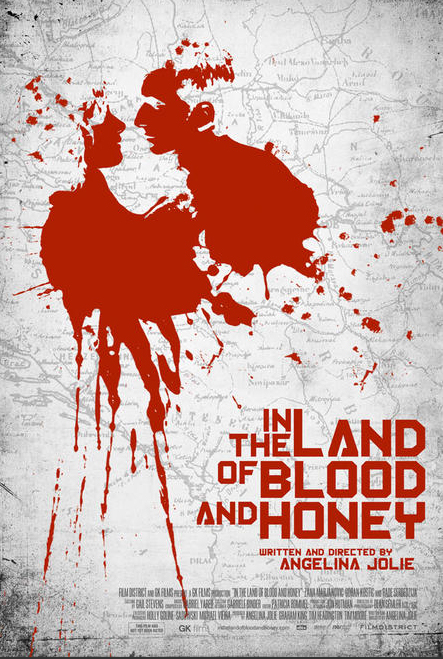 Thanks to Yahoo for the poster. In the Land of Blood and Honey will be distributed in the US by FilmDistrict with a limited Oscar-qualifying run starting on December 23. And while the film was shot in both Bosanski/Hrvatski/Srpski and English languages, the US release will be the Bosanski/Hrvatski/Srpski version with subtitles. Good call on FilmDistrict's part, I think.
Danijel, a soldier fighting for the Serbs, and Ajla, a Bosnian held captive in the camp he oversees, knew each other before the war, and could have found love with each other. But as the armed conflict takes hold of their lives, their relationship grows darker, their motives and connection to one another ambiguous, their allegiances uncertain.