Mondo Partners With DC Comics, First Poster Released Black Friday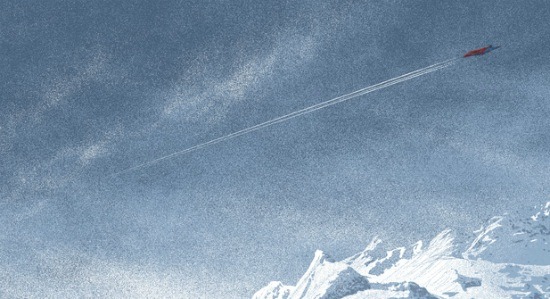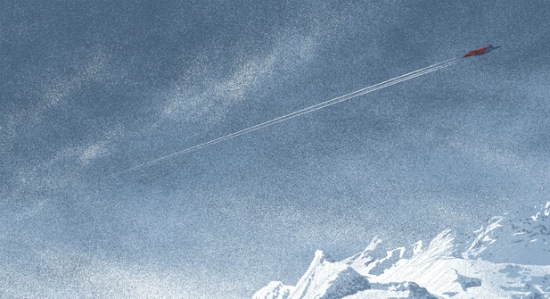 Add another amazing license to Mondo's growing list of conquests. The poster boutique of the Alamo Drafthouse has made official posters for Star Wars, Star Trek, Pixar, Disney, Jurassic Park and Wednesday they announced a partnership with DC Comics to start producing posters for films and comics. Yes, DC. As in Batman, Superman, Green Lantern and Wonder Woman.
The first poster, Fortress of Solitude, is by rising artist JC Richard (whose Jurassic Park poster by Mondo might be their best yet) and will be released on Black Friday.
After the jump, check out the full image and speculate as to what a team up between Mondo and DC could mean for the future.
Here's JC Richard's Fortress of Solitude, inspired by Richard Donner's Superman. Click on the link for the hi-res image.

Fortress of Solitude is 12 x 32 in an edition of 390. It'll cost $50 and go on sale at a random time Black Friday, November 25, by following @MondoNews.
As for the art itself, it's definitely influenced by Dan McCarthy's Hoth print from 2010. That striking winter landscape, featuring an ever so tiny probe droid, is the definition of what I like to call "subtle fandom." The same can be said for this poster. Someone who knows Superman will understand this image immediately. Anyone else would really have to look hard to figure out what it is. Then, they'll see that small piece of Red and Blue flying through the sky and it'll just click.
Clicking is what you'll have to do a lot of to snag one of these bad boys on Friday.
Finally, Mondo having a license with DC opens a huge, huge bag of worms. Or should I say bats. Read this clip from the press release including by Mondo Creative director Justin Ishmael:
The DC Comics series, in partnership with Sideshow Collectibles, will encompass both comics and films as Mondo artists tackle some of the most iconic characters of all time.  "We wanted to kick off the DC Comics series with an art print from arguably the most famous character ever, but in a unique way which focuses on the iconic Fortress of Solitude," said Mondo's Creative Director Justin Ishmael.
"Comics and films." What major DC movie is scheduled for 2012? You know it. The Dark Knight Rises. Let the anticipation begin.
Read more about Mondo's team up with DC in an interview with Ishmael over at Comic Book Resources.