Gale Anne Hurd Producing 'Area 51' TV Show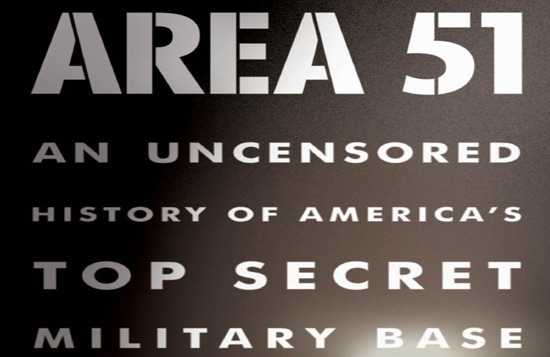 Gale Anne Hurd, the producer who started her career with Roger Corman and whose resume includes The Terminator, Aliens, Armageddon and The Walking Dead, is going to Area 51. Hurd's company, Valhalla Entertainment, has optioned the Annie Jacobsen book Area 51: An Uncensored History of America's Top Secret Military Base to develop as a TV series. Karl Gajdusek (Dead Like Me, the Nic Cage film Trespass, Oblivion) will script and act as showrunner.
Deadline says the series will follow "two men working on the base who are thrust into danger when they uncover secrets that the government will protect at any cost."
Jacobsen's book is based on interviews with nineteen men who served at Area 51 and over fifty others with links to the operation. Whether the TV show that results from the book will really have any more ties to 'reality' than so many other film and TV projects linked to Area 51 remains to be seen.
This makes me wonder once more what happened to the feature film called Area 51, which Paranormal Activity director Oren Peli shot two years ago. It has gone in for reshoots, and Paramount is holding the project in a vault only a bit less secretive than those are the namesake military site. Given how enthusiastically Paramount promotes anything related to Peli's Paranormal Activity franchise, and the way that his TV show The River (for which Peli is a producer) is being promoted, one would think that Paramount would be eager to start making money on the Area 51 film. Can it be that bad? Worse than Apollo 18?
Here's a video interview with author Annie Jacobsen, and which also features an CIA-produced film about Area 51, produced in the '50s.
Annie Jacobsen on Book, Area 51: An Uncensored History of America's Top Secret Military Base from Democracy Now! on Vimeo.