Hulu Plus Adds 'Cosby Show', '3rd Rock From The Sun', And More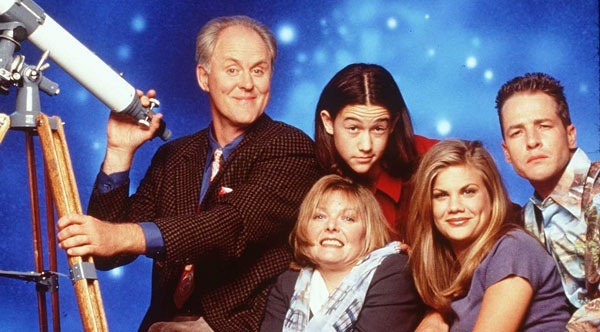 Traditionally, Thanksgiving is a time to get everyone together and remember just how crazy and messed-up your family can be. But if you're a Hulu Plus subscriber, you can spend this holiday ignoring your wacky relatives and hanging out with someone else's instead. Sort of.
The streaming service has just acquired the rights to 11 sitcoms from Casey Werner TV Distribution including The Cosby Show, should you want to see what a warm, loving family is supposed to look like, and 3rd Rock From the Sun, should you want reassurance that no matter how bizarre your clan gets, they could be worse. More details after the jump.
In addition to The Cosby Show and 3rd Rock From the Sun, the new offerings also include Men Behaving Badly, Grounded for Life (starring a pre-Terriers Donal Logue!) and shows you probably forgot existed like That '80s Show, The Tracy Morgan Show, Normal, Ohio, Damon, Game Over, and Davis Rules.
Not included in the deal, unfortunately, are several of Carsey Werner's other big hits, such as Roseanne, That '70s Show, and Grace Under Fire.
Hulu has been working extra hard as of late to increase the content for its paid subscription service. Last month, the company struck a deal with the CW to bring episodes of the network's shows, which include Gossip Girl and The Vampire Diaries, the day after they air for Hulu Plus subscribers. Free users must wait eight days after air to catch the show on Hulu, or head to cwtv.com where episodes are posted three days after air.
In a recent blog post, Hulu CEO Jason Kilar proudly noted that Hulu and Hulu Plus had significantly increased their content offerings during Q3 of 2011, and predicted that paid subscriptions would account for over half of Hulu's revenues over the next year.
[Source: Variety]