Ewan McGregor Joins Chris Cooper And Dianne Wiest In Noah Baumbach's HBO Pilot 'The Corrections'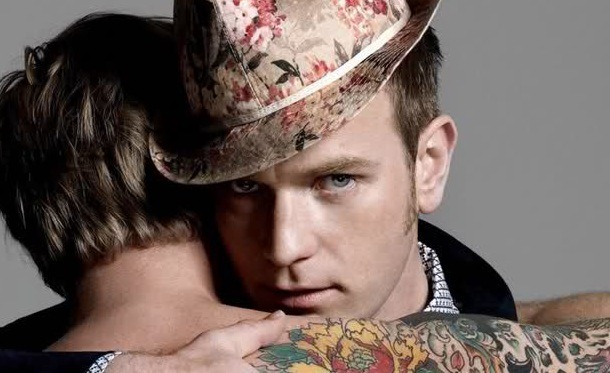 Hollywood's had a long history with botched adaptations of beloved novels, but from here it looks like fans of Jonathan Franzen's acclaimed book The Corrections have nothing to worry about. After years of attempting to bring the story to the big screen, producer Scott Rudin eventually turned to HBO — and things have been shaping up nicely from there.
The Squid and the Whale writer-director Noah Baumbach signed on to helm and (with Franzen) pen the drama pilot earlier this fall, while Chris Cooper and Dianne Wiest joined the project several weeks later. Now Ewan McGregor has boarded the series as well, in the role of Cooper and Wiest's screwup middle child. More details after the jump.
McEwan has been cast as Chip Lambert, a Marxist academic who's fired from his tenure-track university position after engaging in an affair with a student. Adrift, he eventually falls into a new job working for a Lithuanian crime boss defrauding American investors. Like Franzen's other characters, Chip is undeniably troubled and often unlikeable, yet he managers to retain the reader's sympathies throughout. As one of those actors you can't help but root for, even when he's playing nasty or desperate, the charming McEwan seems like an ideal choice for the part.
The Corrections marks a rare TV gig for McEwan, who started out doing television in the early '90s but has been working almost exclusively in film ever since. He recently starred on the silver screen opposite Christopher Plummer, Melanie Laurent, and a very cute Jack Russell terrier in Mike Mills' Beginners, and will next appear in Steven Soderbergh's Haywire and Bryan Singer's Jack the Giant Killer.
Major roles still remaining to be cast for The Corrections include those of eldest son Gary, a depressed banker and family man, and baby of the family Denise, an unlucky-in-love chef. Given the talent already on board, I've no doubt the HBO pilot will continue to attract other exceptional actors.