eBay iPad App Lets You Buy The Stuff You See On TV And In Movies [Video]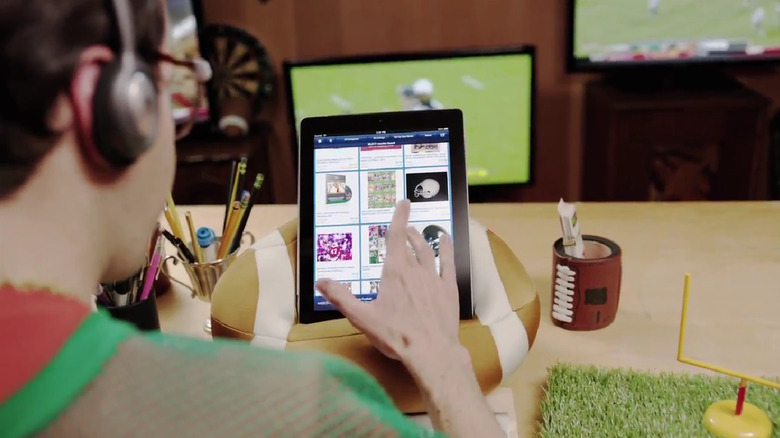 Ever had the experience of getting caught up in a really good TV show or movie... only to get sidetracked during an intense moment when you notice the main character is rocking exactly the kind of retro-chic glasses you've been searching high and low for? Well, as they say, there's an app for that. eBay has introduced a new feature to its iPad app that will allow users to search, browse, and purchase products from shows and films as they're watching them. More details after the jump.
However, the company still has a few hurdles it'll need to clear if Watch with eBay, as the feature is called, is to become a success. eBay is still working on forming partnerships with cable providers, studios, and networks, which will likely become essential to the app's usefulness. "A lot of it comes down to the media relationships," analyst Ken Sena noted to Bloomberg (via The Hollywood Reporter). "There is a business opportunity here. You just need to make sure you have all the listings, sizes, where it's available." Sena also pointed out that eBay wouldn't be the first company to attempt TV commerce, and that "[t]he success has been pretty limited" in that area so far.
The current version of eBay's app requires users to tell the program which channel they are watching, though the goal is to eventually get the app to sync automatically with the television. The feature is only available for iPad at the moment, but will eventually roll out to other tablets and mobile devices.
If eBay can get Watch with eBay to work as well in practice as it sounds in theory, it seems like a fantastic idea. It takes product placement one step further, but not in an intrusive way; since the app won't actually affect anything you see onscreen, those who prefer to keep their shopping habits separate from their moviegoing or TV-watching ones are free to ignore the fact that it even exists. As for me, I'll be over here snapping up Robin Scherbatsky's entire wardrobe from How I Met Your Mother.
Here's a video from eBay explaining the new feature: