NBC Buys Puppet Sitcom From Jim Henson Co.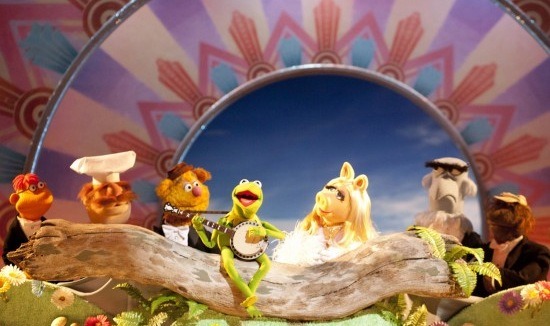 The upcoming film The Muppets unfolds around a world that's moved on and forgotten all about the once-famous gang — but between that film, the documentary Being Elmo, and the enduring popularity of Sesame Street's parodies, it's clear that puppets in the real world are actually coming back in a big way.
The latest company to jump on the trend is NBC, which has just closed a deal on a human-puppet hybrid script from the Jim Henson Co. called The New Nabors. While it won't feature Kermit and his pals, with the Jim Henson Co. on board it seems like a project worth keeping an eye on all the same. More details after the jump.
The single-camera comedy will revolve around a human family in Palm Springs, California who must deal with their new puppet neighbors. Though NBC has successfully pulled off the human-puppet combo before, with the '80s sitcom Alf, more recent attempts by networks to bring puppetry to the small screen — like Fox's comedy Greg the Bunny — have fallen flat. Not that puppets have ever completely left television, of course. A recent-ish episode of NBC's 30 Rock featured Henson-style puppets in a gag about Kenneth the Page's view of the world, while the Muppets themselves crashed Jason Segel's hosting turn on NBC's Saturday Night Live just this past weekend.
The New Nabors is still in the early stages of development, and it'll be some time yet before the series actually makes it to air, assuming it even gets that far. Still, I'm all for this new puppet craze sticking around a few more years. With a little luck, perhaps we'll even get to see more of the actual Muppets. Plus, there's a part of me that's still holding out hope for that Dracula musical I've been waiting for ever since Segel's Forgetting Sarah Marshall.