Amber Heard Will Star In 'Motor City'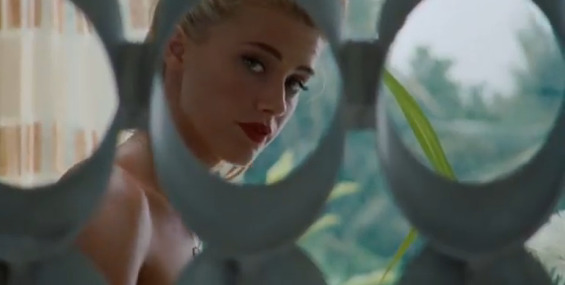 Briefly: The next movie from Albert Hughes — and his first solo effort without brother Allen — is set to be Motor City, which sounds like a straight-up revenge story based on quick descriptions of the script by Chad St. John. Dominic Cooper stars as a guy just released from prison, who is out for revenge against the guys who framed him for a crime. I'm told the script is one of the most spare to go into production in a long time, with very little dialogue. Hopefully that will result in a film that is more distinguished than the basic logline makes it sound  — perhaps a companion piece to Drive and The American.
Now Amber Heard is set to play the lead female role, though we don't know anything about the specifics of the part. Heard has been on the verge of breaking out for a while, starting with her starring role in All the Boys Love Mandy Lane, moving through her clothes-free scenes in The Informers, and films like Zombieland, The Ward, Drive Angry and The Rum Diary. She was also a lead in the short-lived show The Playboy Club, which was canceled after only three episodes aired.