Chris Evans Is Now A Contract Killer In 'The Iceman'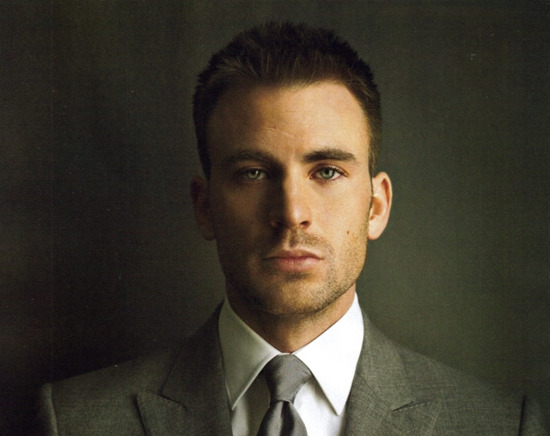 He's played the Human Torch, and now Chris Evans will be in The Iceman. This is a movie about a different Iceman, though — one wholly unrelated to Marvel's mutant supporting character.
There are two biopics brewing of Richard 'The Iceman' Kuklinski — one called The Ice Man: Confessions Of A Mafia Contract Killer, starring Mickey Rourke as the Iceman. Then there is this one, which features Michael Shannon as the hit man, and now boasts Chris Evans in a role once earmarked for James Franco.
The news that Franco might be in The Iceman came up around this time last year, when the film was announced at the American Film Market. Earlier this year we heard that Franco was out of the film for "key contractual issues," and that the fate of the film was in danger with him gone.
But David Schwimmer was just added to the film last week as "Josh Rosenthal, another hitman who works under Kuklinski's boss Roy Demeo (Ray Liotta)." That meant the film was alive, and now we know why. Deadline reports that Chris Evans has taken the role of Robert Pronge, who was another hitman and Kuklinski's mentor. Pronge drove an ice cream truck as his cover, taught Kuklinski the use of cyanide, and reportedly asked Kuklinski to kill Pronge's wife and child.
Some of the reasons for the producer interest in Kuklinski's story don't take a detective to figure out. The man was a giant (300 pounds) and a dedicated family man, who also claimed to be responsible for hundreds of killings as a hired gun for the mob. It's a classic story for an increasingly paranoid time: what if the nice guy living next door was actually responsible for dozens, if not hundreds of deaths?