Producer Says 'Tomb Raider' Reboot Is Character-Oriented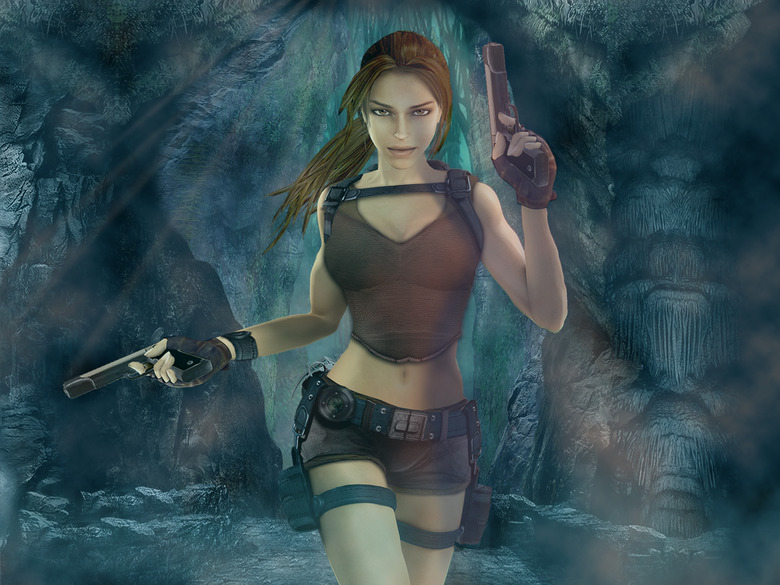 What is Lara Croft's character, beyond boobs, ponytail and guns? There's her adventurous spirit, I guess, but beyond that? Hard to say. Looks like we're going to find out, as the new version of Tomb Raider that GK Films is putting together is starting to sound a lot like a prequel-ish origin story.
Here's the quote we've got from producer Graham King, via ComingSoon:
Listen, the box office, they weren't disasters but I find it interesting that the story that we're telling is really the story before she became Lara Croft, so it is a character piece. It does have a lot of really great characters, but it's a lot of action and a lot of fun, and for me, it's something very different. I've not really done a movie like that before, but I really gravitated to rebooting this franchise and we're going to give it a shot.
As ComingSoon points, out, both X-Men: First Class and Rise of the Planet of the Apes managed to be successful character-oriented action films, so making something similar work for Tomb Raider isn't out of the range of possibility. If Caesar can be a great character in Apes, Lara Croft can be one, too, right?
There was some attempt to make the first two Tomb Raider films starring Angelina Jolie, in 2001 and 2003, character-oriented action films in the first place. They were cut from the Indiana Jones mold to a good degree, after all. There was the stuff with her father, played by Jolie's real-life dad Jon Voigt. But that was almost stunt casting more than anything else, given the two actors' real-life estrangement until just before they did the movie. As for the rest of the character stuff in those movies, none of it stuck in my memory. Maybe you can recall a lot more of the intricate character details than I can.
This is as good a place as any to point out that any casting rumor you've heard about this new Tomb Raider is exactly that — no one has been announced as the on-screen inheritor of Lara Croft's short pants and push-up bra.