Toby Kebbell, Richard Madden And Michael Pitt Testing For Tetsuo In 'Akira'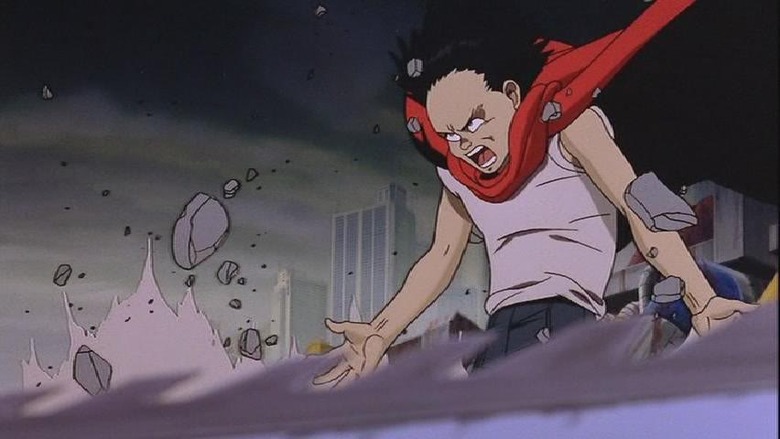 At this point I'd be lying if I claimed I knew what to expect from the live-action version of Akira that Jaume Collet-Serra will direct early next year. The film is budgeted in the $90m range — not a lot to create a post-apocalypse future version of Manhattan in which motorcycle gangs do battle as a precursor to psychically-powered mayhem. We know that Garrett Hedlund is playing Kaneda, a biker gang leader whose brother, Tetsuo, is wounded and finds his own psychic power awakened, leading to madness.
We don't know who will play Tetsuo, but a new list of actors testing for the role includes surprising names like Michael Pitt, Alden Ehrenreich and Paul Dano.
THR has the list, which includes:
D.J. Cotrona (Detroit 1-8-7, G.I.Joe 2: Retaliation)
Logan Marshal Green (Devil, Prometheus)
Toby Kebbell (RocknRolla, Control)
Richard Madden (Game of Thrones)
Rami Malek (The Pacific, Twilight: Breaking Dawn — Part 2)
Michael Pitt (Boardwalk Empire)
Paul Dano (Cowboys & Aliens, There Will Be Blood)
There are good names on the list, but without being able to even vaguely pin down what WB really wants out of this movie I can't begin to guess what they're looking for. Granted, I can see actors like Paul Dano (who is testing for the role again) and Michael Pitt playing an Americanized, older version of the classic Tetsuo character. They'd be able to present the physicality and the burning resentment that is key to the versions of the character that we know.
THR only describes Tetsuo as "the young man whose latent powers will release the powerful being known as Akira" and "a younger man with telekinetic abilities who becomes a dangerous weapon." That's a description that could match previous conceptions of the character, but it also leaves out anything that would specifically point out what is different in this movie.
Judging by the casting of Hedlund as Kaneda and Kristen Stewart as Kei, not to mention the switch to Kaneda and Tetsuo being brothers, a lot will be changed, and not merely with respect to race. (Gary Oldman and Helena Bonham Carter also have roles.) I remain fascinated by this movie, especially viewed within the context of the fan bubble that wants it to simply wither and die. WB doesn't care about that contingent, vocal as it may be. I wish I could say that the movie just has to be good — and with Garrett Hedlund in one of the leads I have trouble anticipating that — but it just has to look a certain way for people to show up on opening weekend. That seems to be what they're really trying to assemble here.