The Story With The Best Documentary Short List Is, Once Again, The Snubs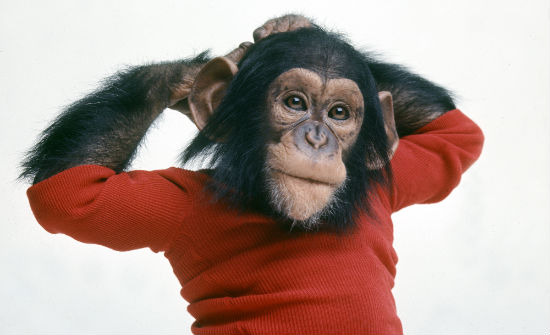 Every single year come awards season, it's always upsetting to see the blatant misfires on the Academy's short list of films eligible for the Best Documentary Oscar. Just last year, the big story wasn't so much that Exit Through the Gift Shop or Restrepo were up for the award, it was that films like Catfish, Best Worst Movie and Joan Rivers: A Piece of Work were snubbed.
This year it's more of the same. Much more. Fifteen films have been chosen that will be narrowed down to five to tangle for the Oscar itself and on that list are several exceptional documentaries: Bill Cunningham New York, Paradise Lost 3: Purgatory and Project Nim (above) just to name a few.
Not on the list, however are Constance Mark's Being Elmo: A Puppeteer's Journey, Steve James's The Interrupters, Werner Herzog's Into the Abyss, Errol Morris' Tabloid, Ian Palmer's Knuckle, Morgan Spurlock's The Greatest Movie Ever Sold, Andrew Rossi's Page One: Inside the New York Times, Michael Rapaport's Beats, Rhymes and Life, Disney's African Cats, Jon Chu's Justin Bieber Never Say Never, Cameron Crowe's Pearl Jam Twenty, Peter Richardson's How To Die In Oregon, Mark Landsman's Thunder Soul, Kevin Macdonald's Life In A Day and, most notably out of all of those, Asif Kapadia's extraordinary Senna. Just to name a few.
Those films didn't make the cut. Read what did after the jump.
Here are the fifteen films eligible to be nominated for Best Documentary on January 24, 2012.
"Battle for Brooklyn" (RUMER Inc.)
"Bill Cunningham New York" (First Thought Films)
"Buck" (Cedar Creek Productions)
"Hell and Back Again" (Roast Beef Productions Limited)
"If a Tree Falls: A Story of the Earth Liberation Front" (Marshall Curry Productions, LLC)
"Jane's Journey" (NEOS Film GmbH & Co. KG)
"The Loving Story" (Augusta Films)
"Paradise Lost 3: Purgatory" (@radical.media)
"Pina" (Neue Road Movies GmbH)
"Project Nim" (Red Box Films)
"Semper Fi: Always Faithful" (Tied to the Tracks Films, Inc.)
"Sing Your Song" (S2BN Belafonte Productions, LLC)
"Undefeated" (Spitfire Pictures)
"Under Fire: Journalists in Combat" (JUF Pictures, Inc.)
"We Were Here" (Weissman Projects, LLC)
To be fair about my snub list, several of those films might not have qualified for a multitude of reasons. I know, for example, How to Die In Oregon wasn't eligible because it played on TV at some point. Plus, several just might not have been good enough. Still, it's a very extensive list of top notch films that won't be recognized.
The Academy Awards happen on February 26, 2012. What do you think of this list, what will win and which films are you most surprised aren't on it?