'Rampart' Trailer: Woody Harrelson Makes The Bad Lieutenant Look Like A Boy Scout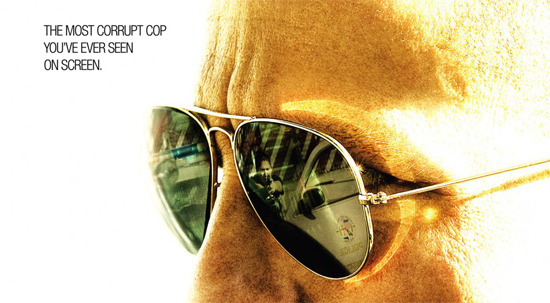 From the moment I heard about Rampart the movie placed high on my 'must-see' list. The Messenger director Oren Moverman reunites with Woody Harrelson and Ben Foster to tell a story about the LAPD's disgraced Rampart division, with a script originally written by LA crime master James Ellroy. Ice Cube is a good cop and Ned Beatty is in the movie, as are Sigourney Weaver and Steve Buscemi.
The movie has hit some festivals and I'm already hearing so much about how good Harrelson is in the film that I've just had to shut down all of the chatter until I get a chance to see the film. Rampart is scheduled for a limited Oscar-qualifying run in New York and LA starting next week, but most of us won't get a chance to see it until January 2012.
There is a trailer right now, however, so you can get a taste of Harrelson's performance as "the most corrupt cop you've ever seen on screen." Watch it below.
The crunchy rock laid over this trailer sounds completely wrong for the movie, but that aside Rampart looks fantastic and Harrelson comes across like a total monster. Can't wait.
Apple has the HD version.
Los Angeles, 1999. Officer Dave Brown (two-time Academy Award(R) nominee Woody Harrelson) is a Vietnam vet and a Rampart Precinct cop, dedicated to doing "the people's dirty work" and asserting his own code of justice, often blurring the lines between right and wrong to maintain his action-hero state of mind. When he gets caught on tape beating a suspect, he finds himself in a personal and emotional downward spiral as the consequences of his past sins and his refusal to change his ways in light of a department-wide corruption scandal seal his fate. Brown internalizes his fear, anguish and paranoia as his world, complete with two ex-wives who are sisters, two daughters, an aging mentor dispensing bad advice, investigators galore, and a series of seemingly random women, starts making less and less sense. In the end, what is left is a human being stripped of all his pretense, machismo, chauvinism, arrogance, sexism, homophobia, racism, aggression, misanthropy; but is it enough to redeem him as a man?