Kit Harington Is Arthur In WB's 'Arthur & Lancelot'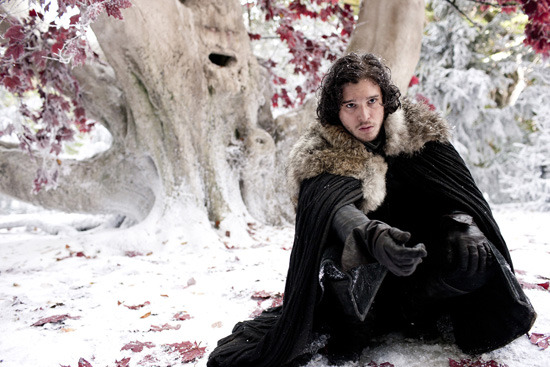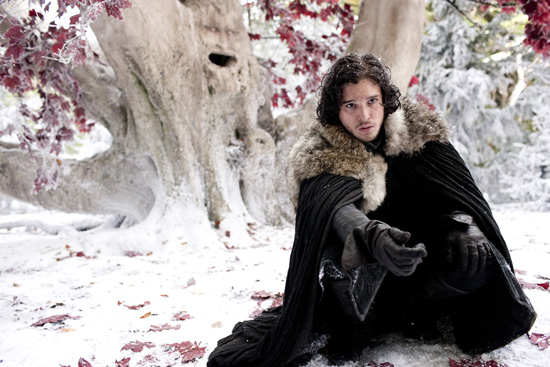 I've written about the film a couple times and yet I keep forgetting that Warner Bros. is making Arthur & Lancelot, a new take on the oft-filmed Arthurian legend. David Dobkin (Wedding Crashers, The Change-Up) wrote the script, which Warner Bros. bought and chose to film over several other competing takes on the Arthurian story.
(Casulaties of the Camelot Crush from early 2011 included Bryan Singer's Excalibur remake and Guy Ritchie's Arthur movie, which had script input from Warren Ellis and John Hodge.)
David Dobkin will direct in addition to writing, and just as early reports suggested, the lead roles have gone to Game of Thrones' own Jon Snow, Kit Harington, and Joel Kinnaman from The Killing. They'll play Arthur and Lancelot, respectively, in what has been called a contemporary retelling of the tale. But read on to see why that early description of the script seems to be at least slightly off.
We haven't known much about the story, though Variety's report on Harington's casting says this movie "will be more in the vein of "Braveheart"-style action." I don't know how to reconcile that with the idea of a contemporary telling.
THR offers a lot more plot detail:
The movie sees Arthur as an illegitimate son being raised by a humble and poor knight in a village who will grow into an inspiring leader while Lancelot is a rebellious noble who distrusts the established government. (Guinevere, at this stage of the game, is simple a cameo but will figure more prominently in potential sequels.)
That seems to put the early reports of this being a 'contemporary telling' out of the realm of possibility entirely. That's for the best, I think. Perhaps the original description should have been that this is a re-telling with a new spin informed by contemporary times and events? Hard to say right now. And with Sherlock Holmes producer Lionel Wigram producing, it shouldn't be a surprise to see THR referring to the movie as "a bit of a lighthearted action movie."
Harington beat out Sam Claflin and Richard Maddon for the role of Arthur, though I'm not sure that background detail will help you get a more firm grip on what this movie is meant to be. Arthur & Lancelot was fast-tracked when put into motion this summer, and is likely to shoot in March 2012.