Just Say No: Joel Edgerton Passes On '300' Prequel; Fox Won't Make 'The Fly' Sequel; Rupert Wyatt Won't Direct 'Londongrad'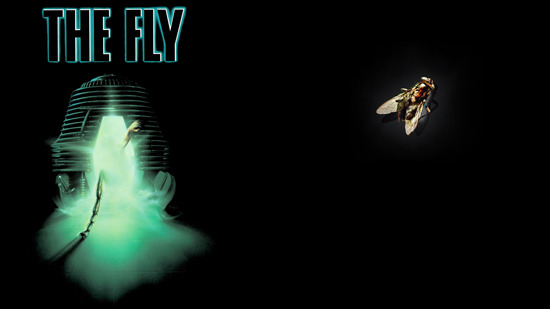 The biggest news today has been what people won't do, rather than movies they will. We started off with Steven Soderbergh's withdrawal from The Man From U.N.C.L.E., and now we move on to the fact that Joel Edgerton has said 'no' to 300: Battle of Artemisia, Fox has decided not to make David Cronenberg's sequel to The Fly, and Rise of the Planet of the Apes director Rupert Wyatt won't make the true-life 'poisoned KGB agent' movie Londongrad after all.
The 300 news comes from Variety's Jeff Snieder, who said via Twitter, "UPDATE: JOEL EDGERTON has passed on the 300 sequel."
The role was offered to Edgerton at the same time that he was said to be up for one of the two lead roles in The Man From U.N.C.L.E. We've since heard that the U.N.C.L.E. gig may not have been an offer so much as a bit of agency machination, perhaps to try to massage the 300 deal. Either way the point is moot as U.N.C.L.E. isn't happening for a while and Edgerton doesn't want the role in 300: Battle of Artemisia.
And then there's David Cronenberg's sequel to his own 1986 film The Fly. News of that possibility first cropped up a couple years ago when Cronenberg was said to be writing and attached to direct a remake of his own remake. But this fall he said,
The Fly is not exactly a remake, it's sort of a sequel, kinda. Yeah, that was a thing. I've written a script of that, and I don't know if that's going to really happen, but that has to do with Fox.
Now there's another update, as this week he told The Playlist, "I wrote a script and at the moment Fox is not wanting to do the project."
That's probably for the best — Cronenberg seems energized of late, or perhaps there is just money available for him to use. His new film A Dangerous Method is about to see release, and he is already putting the finishing touches on another, Cosmopolis. Hopefully Fox won't foist his script off on another, less insistent director. I would have been ready to see what ideas interested Cronenberg enough to pull a Ridley Scott and return to one of his best films, but I really don't want to see anyone else do it.
Cronenberg does continue to talk about a sequel to Eastern Promises, which has been a conversation topic for a couple years. Steven Knight scripted a sequel and Viggo Mortensen wants to reprise his role as a Russian gangster. That one sounds a bit more viable, as Cronenberg said,
Eastern Promises might happen. There is a script that we all like, including Viggo, and Focus is interested.
Finally, while Warner Bros. was recently moving forward somewhat quickly on Londongrad, which tells of the mysterious death of former KGB spy Alexander Litvinenko, who was poisoned in 2006, the movie has stalled a bit. That's because Rupert Wyatt, who was briefly looking like the film's director, won't make it after all.
Fox wants Wyatt to get moving on an Apes sequel as fast as possible, and is pulling the contractual leash they've got on him. So WB might keep Londongrad in its pocket for a while until the next Apes movie is done, or might find somone new. Michael Fassbender was being courted to play the lead, but that might now change, too. [Deadline]