Page 2: Muppets, Star Wars, Kim Kardashian, Young Adult, Jason Segel, War Horse, Bill Murray, Thundercats, Jason Schwartzman, Jim Henson, Ray Bradbury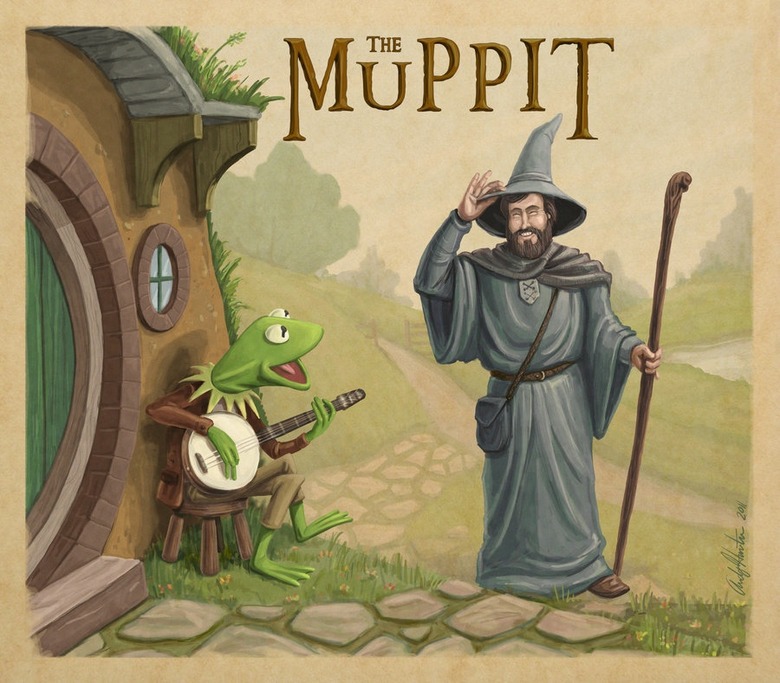 What is Page 2? Page 2 is a compilation of stories and news tidbits, which for whatever reason, didn't make the front page of /Film. After the jump we've included 46 different items, fun images, videos, casting tidbits, articles of interest and more. It's like a mystery grab bag of movie web related goodness. If you have any interesting items that we might've missed that you think should go in /Film's Page 2 – email us!
Header Photo: Muppets/Hobbit mashup by Andy Hunter.
GammaSquad lists 5 Captain Planet Episodes That Went Horribly Wrong.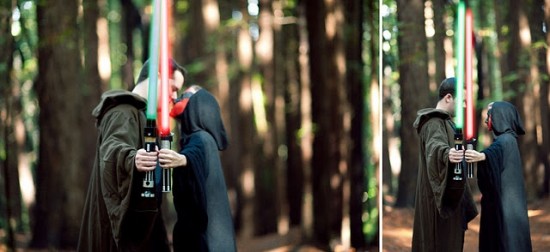 Star Wars engagement photo shoot.Tyler Perry defends casting Kim Kardashian in his film The Marriage Counselor:
This movie is about a young lady named Judith (Jurnee Smolett), who grew up in the countryside of Virginia in a trailer park. She was raised in the church by her mother Sarah (Ella Joyce). Judith married her childhood sweetheart Brice (Lance Gross) and had the perfect life until she graduated college and went to work in the big city.  After college, all she wanted to do was be a marriage counselor, but the only job she could find was working for a matchmaker named Janice (Vanessa Williams). Janice has several employees that work for her, including a woman named Ava (Kim Kardashian). Ava is constantly trying to influence Judith on everything from her shoes to her hair. Judith meets a man at work named Harley (Robbie Jones). Harley challenges everything in her life from her marriage to her husband to her faith. Meanwhile, Brice (Lance Gross), Judith's husband works at a pharmacy owned by Mrs. Waco (Renee Taylor). Brice has just hired a coworker named Melinda (Brandy), who has some major demons that she is running from. In the end, the choices that both of these young women have made come crashing down on them and their lives will never be the same.  I wish I could tell you more, but I don't want to ruin it for you. After I finished writing this movie, I sat back and re-read it. Half way through my read, the gravity of what I had written hit me. I knew that this message was not only for my age group, but for all audiences, especially the youth.  ESPECIALLY THE YOUTH!!  YOUNG FOLKS NEED TO SEE THIS!!!   And not just the young people that follow me, but the young people that are following other young people, as well.  I wanted a younger cast, that's why I put Jurnee in the lead and invited Lance Gross, Robbie Jones and Brandy.  About two months ago, long before I even heard about Kim's marriage or divorce, I was trying to finish up the casting. I said to one of my producers, "who else is out there that young people are looking up to?" One of my producers showed me pictures that his daughter had taken of several hundred kids lined up around the corner to get into a Kardashian store. They wanted to meet Kim. I thought, what better person! She literally has millions of young people following her. I thought and still do think, that it would be very responsible of her to be a part of this film. To have the young people that look up to her, see her in a film that is about, what happens in life when you make the wrong choices. Whether you're aware of it or not, to be honest with you I wasn't, millions of young people adore her and are following her every move. If one of those young people see this film and find the strength to live a better life and not go through what these characters went through in this movie, then we have all done what I feel I'm being led to do here. I hope you understand. I really do! And lastly, because I believe that my films speak from the inside out, why wouldn't Kim Kardashian be invited into a film about Faith, Forgiveness and the healing power of God?  What is wrong with that??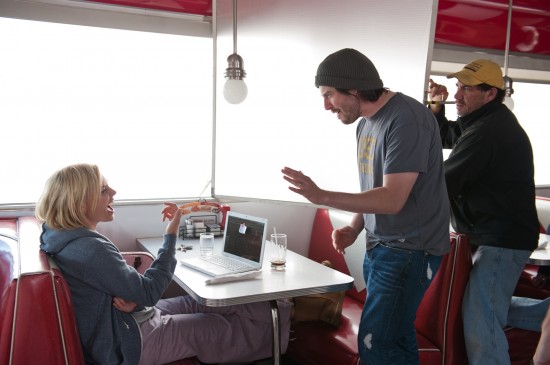 Check out 15 new images from Jason Reitrman's Young Adult.Simon Pegg says he is not interested in playing Doctor Who on the big screen: "It's nice to be thought of but I do not want the part and wouldn't accept it if were offered to me.  I did my Who time and died.  The end."
Today's t-shirt of RIPT Apparel is a TMNT/Zelda-inspired design "The Legend of Pizza"
HBO And BBC are developing a Wolf Hall mini-series with Tinker Tailor Soldier Spy co-writer Peter Straughan.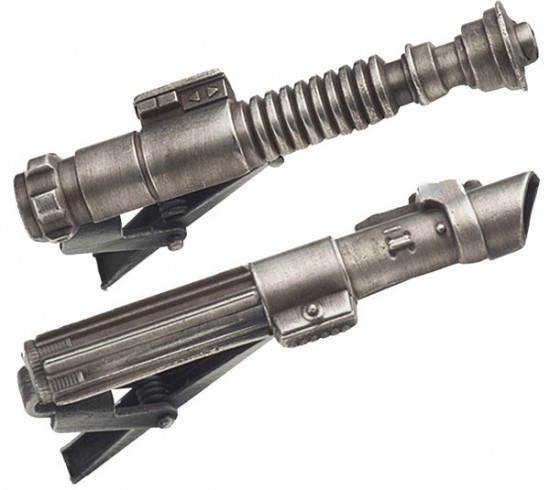 Star Wars Lightsaber Tie Clips
Disney Channel has picked up horror-comedy series My Babysitter's a Vampire for a second season.
Due to the amount of graphics and images included in Page 2, we have to split this post over a BUNCH of pages. Click the link above to continue the second page of Page 2.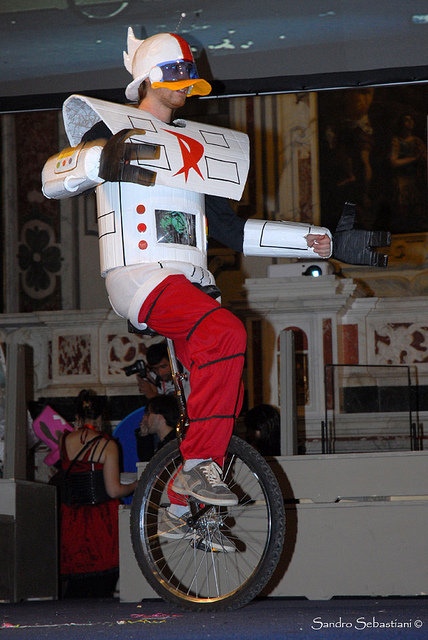 Gizmo Duck cosplay.
BuzzSugar lists 10 Roles That Made Us Fall in Love With George Clooney
Little girl joins the dark side.
ToplessRobot lists The 10 Most Head-Shakingly Inappropriate Sesame Street Parody Sketches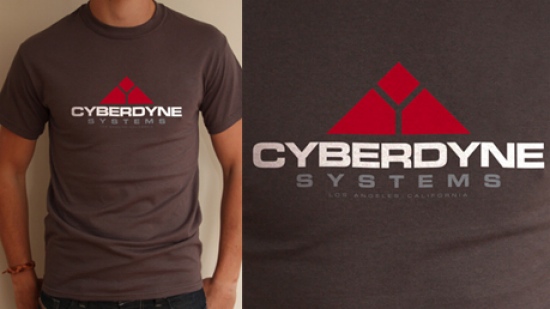 LastExitToNowhere has released a new reworked Cyberdyne Systems t-shirt.LiveForFilms lists the Top 7 Badass Movie MomsKermit talks with Jason Segel about the actor's "shortcomings" in his nude scene in Forgetting Sarah Marshall.
Poster artist Tyler Stout did an interview with JapanCinema.net.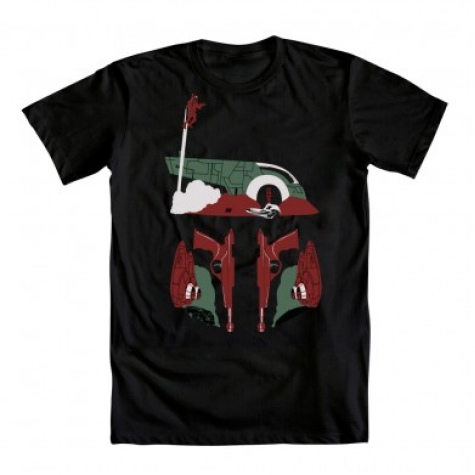 Boba Fett Helmet t-shirt.
The Wrap explains how Summit Plans to Make $1.2B Off Breaking Dawn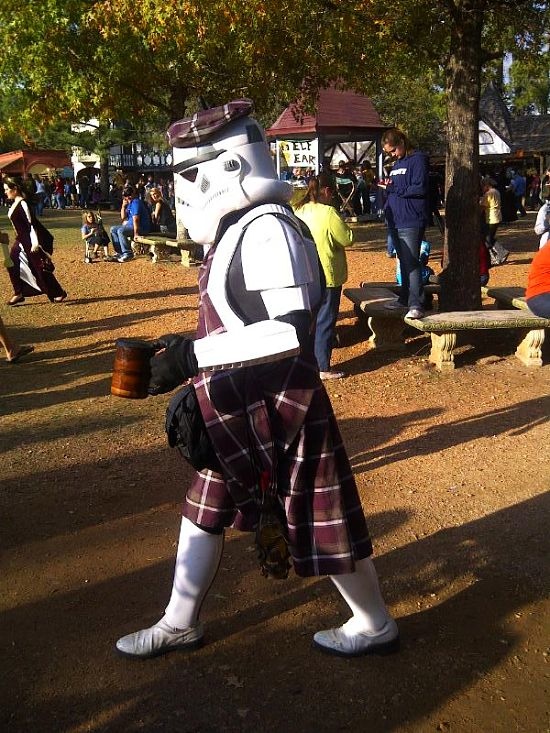 Spotted: a Scottish StormtrooperThe Twilight Sags's Breaking Dawn — Part 1 earned a series-best $30.3 million in midnight grosses.
That's No Moon, It's a Light Up Shirt With Sound Effects
The Princess Leia hologram is now possible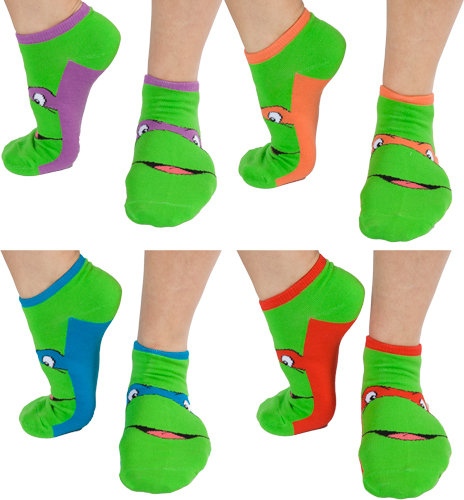 Teenage Mutant Ninja Ankle Socks
THR lists 5 of Natalie Wood's Most Memorable Roles
Disney has launched a free iPhone app game for The Muppets, called Tap Tap Muppets.
Rooftop Films is coming to Los Angeles with a free screening of Falling Overnight.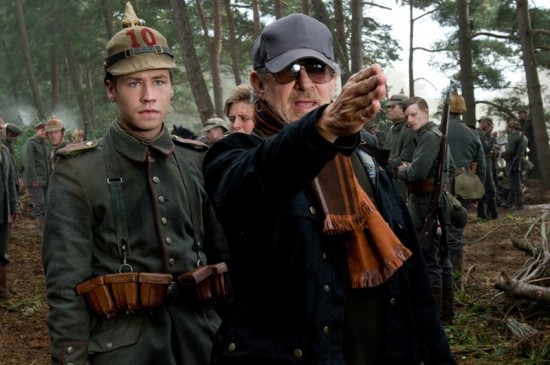 Check out some new images from War Horse.
CinemaBlend lists 8 Movie Weddings We'd Rather Attend Than Edward And Bella's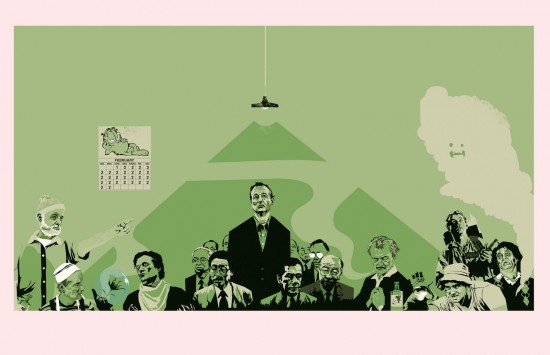 FroDesignCo's "Bills Bills Bills" Bill Murray poster is now for sale.Rejects lists 6 Famous Movie Locations Making Cameos in Other MoviesWatch a time lapse video which captures the creation of an amazing Thundercats paintingDonald Glover: Weirdo Airs On Comedy Central This Saturday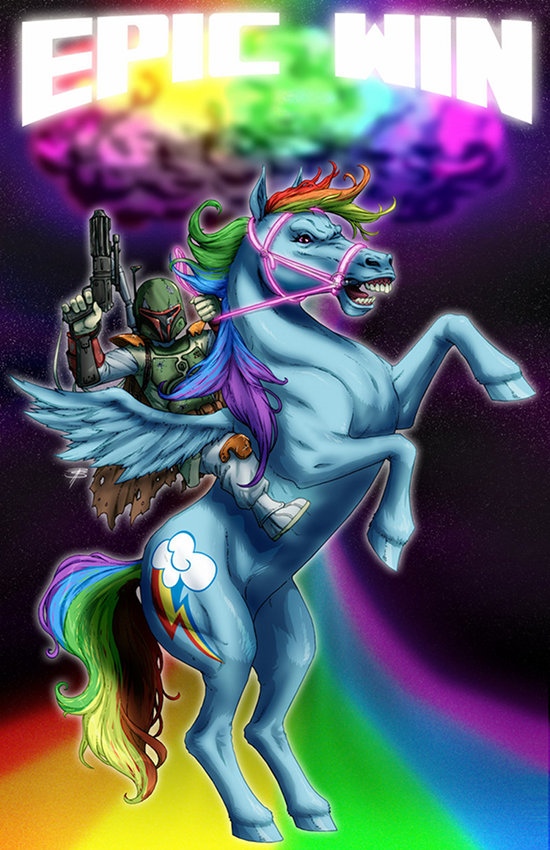 Boba Fett Rides My Little Pony Into a Nuclear Rainbow Blast
Blastr lists 14 bizarre real-life ways people have tried to kill vampires
Occupy The Empire?
Academy Award®-winning production designer John Myhre will design the 84th Academy Awards.
Watch Jason Schwartzman Parody Iron Chef on Sesame Street
The Playlist lists the Five Best George Clooney Performances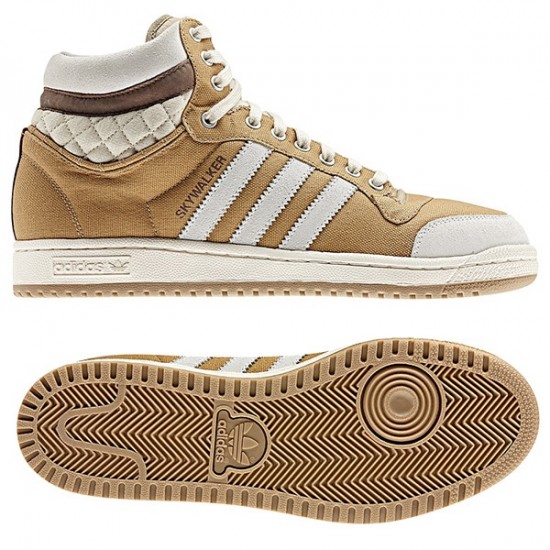 Adidas Star Wars Hoth Skywalker Shoes
As expected, John Williams is scoring Steven Spielberg's Lincoln.
Time to revisit Jim Henson's awesome early experimental short film Idea Man.
Prometheus star Michael Fassbender never watched Alien for inspiration:
"I kind of went my own way, really. I didn't watch the ['Alien'] films. When I found out I was doing it, I didn't revisit them. I watched 'Blade Runner,' but I didn't watch the 'Alien' films.
Of course, they ['Ash' from Alien and 'Bishop' from Aliens] are in there. I can remember them from when I've seen the films before, but I sort of went a different way."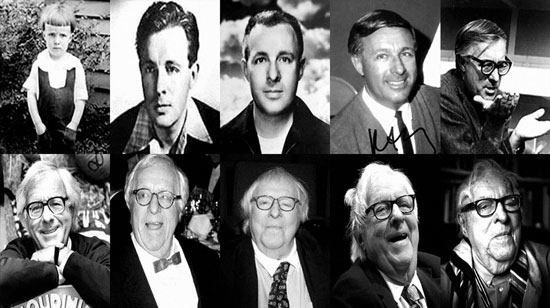 The evolution of Ray Bradbury in 10 pics
WhatCulture lists 8 Actors Who Could Play DOCTOR WHO In Film Reboot