Tarsem Singh To Direct Noirish Fantasy Thriller 'Killing On Carnival Row'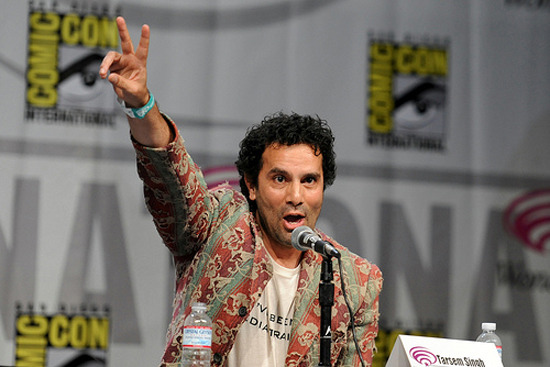 For years we didn't hear much at all about Tarsem Singh (The Cell, The Fall). But his new film Immortals opened a week ago to generally negative opinion (I liked it more than most, though I'll never argue that it is 'good') and the trailer for his family-oriented Snow White comedy Mirror, Mirror just hit this week.
Now we've got word on a possible next film from the visually obsessive director: the noirish fantasy thriller Killing on Carnival Row, penned by Pacific Rim writer Travis Beacham.
The script has been around for a few years — it was Beacham's first big sale years ago — and has had people like Neil Jordan and Guillermo del Toro attached to direct. Deadline says that producers Arnold and Anne Kopelson are in talks with a studio to make the film, though they wouldn't reveal which one.
The story takes place in a city named the Burgue, which exists in the future, but is a bit like 18th century London. Humans live side-by-side with other creatures, and a killer stalks the streets of a neighborhood called Carnival Row inhabited by faeries working in brothels. The murderer is killing faeries, cutting off their wings and leaving telltale puncture wounds in their necks.
Having seen all of Tarsem's major work to date, and having a strong opinion on the ineffectiveness of the Mirror, Mirror footage, this seems like a much more appropriate movie for him than something like the story of Marco Polo, which has also circled.Travis Beacham may not like what Tarsem will do to his story, but I can see his visual realization of the setting and creatures being fantastic.
The Kopelsons say they expect to be shooting the film in New Orleans by June 2012.