Angelina Jolie Attached To Star In Ridley Scott's 'Gertrude Bell'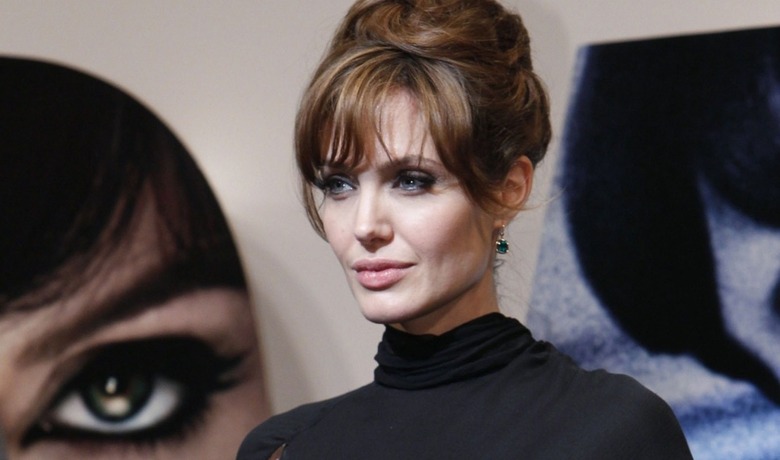 Angelina Jolie's last live-action acting job was the disappointing The Tourist, but the actress-filmmaker is now poised to star in a new project that sounds much more intriguing. Titled Gertrude Bell, the biopic centers around the woman who's been described as "the female Lawrence of Arabia" for her role in helping to establish the modern states of Jordan and Iraq in the early 20th century. Ridley Scott's Scott Free Productions is developing the picture, announced in March, with Scott himself still eyeing the director's chair. More details after the jump.
Considering Jolie's own interest in international policy and Scott's knack for writing strong female characters, Gertrude Bell seems like a great opportunity for them to bring their strengths together. The real-life Bell was an English writer/political officer/archaeologist who had a strong influence in British imperial policy at the time, and was respected by both British officials and (at least to some extent) native Middle Easterners.
If Scott decides to direct, it could be his next picture after Prometheus. However, the filmmaker is weighing a few different options at the moment, including the child murder mystery Child 44 and the fashion drama Gucci. Jolie was actually being courted for a role in the latter at some point a couple of years back, but it doesn't sound like she's attached at the moment.
Then, of course, there's also the possibility that Prometheus' performance at the box office next summer will shift things around. "Insiders" tell The Hollywood Reporter that the studio is already talking about a sequel, which could mean Scott reshuffling his schedule.
Jolie hasn't appeared onscreen since last year's The Tourist with Johnny Depp, although she lent her voice to this year's well-received Kung Fu Panda 2. She recently directed her first feature, the wartime love story In the Land of Blood and Honey, which will hit U.S. theaters December 23.