'The Vow' Trailer #2 – Two Nicholas Sparks Veterans Return For More Schmaltz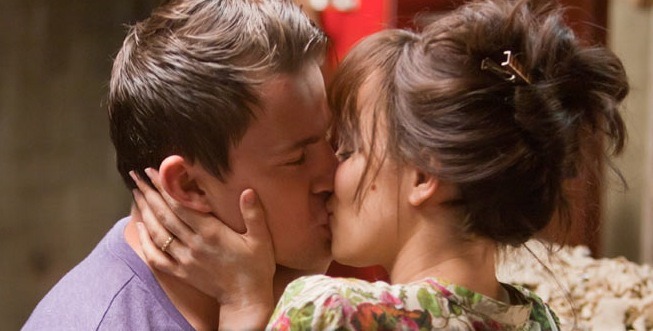 It'd be an exaggeration to say that Rachel McAdams owes her career to Nicholas Sparks, but only somewhat. Along with Mean Girls, it was her starring turn in The Notebook that really established her as an in-demand young actress. So perhaps it's out of gratitude that she's returned to Sparks territory for The Vow, another predictably weepy romance penned by the bestselling author.
There's no such excuse for fellow Sparks veteran Channing Tatum's decision to join her, seeing as he was doing just fine before he starred in last year's Dear John, and has been doing even better ever since. Then again, getting paid millions to sing along to Meat Loaf and make out with McAdams is probably its own reward.
Directed by Michael Sucsy, The Vow follows a devoted husband (Tatum) as he attempts to woo his wife (McAdams) back when a coma wipes out the last five years of her memories — including the entirety of their courtship. More details after the jump.
[via Cinema Blend]
In all fairness, if you're the type of person who enjoys Sparks' gooey love stories, you could do worse than this. For one thing, at least McAdams is several steps above Miley Cyrus in the talent department. And I did enjoy the moment in the trailer when McAdams is initially horrified when a naked Tatum walks in on her... until she remembers that this is Tatum and he looks really good with not a lot of clothes on. (I caught that sly little side glance, lady!) On the whole, though, this just looks like another dull variation on the same old sap we've seen a thousand times already.
At least everyone involved has some other, more interesting projects coming up. Tatum's career in particular is white hot right now, with Haywire, 21 Jump Street, GI Joe 2, and Magic Mike all lined up to drop in 2012, while McAdams will appear in next month's Sherlock Holmes sequel and next year's untitled Terrence Malick project. Sucsy, meanwhile, is slated to direct the Romeo and Juliet retelling Rosaline, with Hailee Steinfeld, Dave Franco, and Deborah Ann Woll. Pretty soon, I'm sure we'll all forget The Vow was ever a thing that happened.
The Vow hits February 10, 2012, right in time for that most Sparksian of holidays.