Watch 17 Minutes Of 'Raiding The Lost Ark,' A 'Raiders' Documentary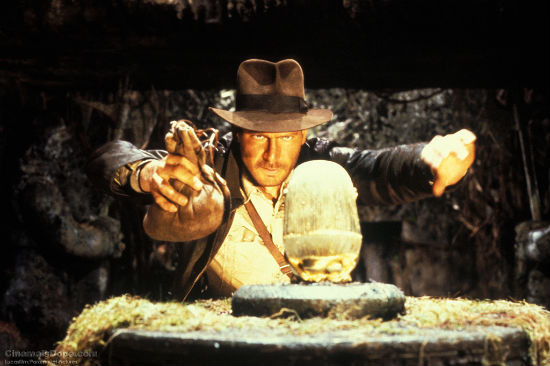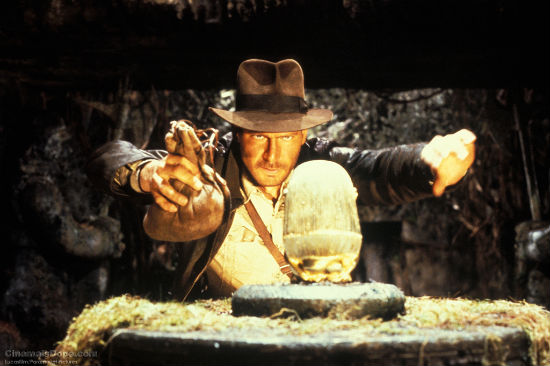 Odds are if you read this site, you are an incredibly huge fan of Raiders of the Lost Ark. It's pretty much a given. If you love films, especially geek, genre films, then Steven Spielberg and George Lucas' introduction of Harrison Ford's Indiana Jones character is either right near, or the absolute epitome of, what this little art form we call "film" can do. It's thrilling, it's funny, it's surprising, it's pretty much perfect in every single way. Plus, it was released long before most of us were eating, drinking and sleeping our love of the art form. For that reason, whenever we can delve into the kind of trivial, behind the scenes minutia that went into making the movie, we have to call it out.
Or, you can now just get all that in one place.
Jamie Benning has been making documentaries, or "filmumentaries" as he likes to call them, based on our favorite films for quite some time. He brings together all the tiny bits of interesting insider information you've always heard about Star Wars, Empire Strikes Back, Return of the Jedi, and now Raiders of the Lost Ark, and puts them in a well-edited, entertaining package that runs along side the main feature becoming almost a visual commentary on the movie. Raiding the Lost Ark is the title of his latest production and while it's not 100% done, Benning has put the first 17 minutes online. Watch it after the jump.
Thanks to Wired (via Movies.com) for the heads up. Here's the first 17 minutes of Raiding the Lost Ark.
Raiding the Lost Ark: A Filmumentary – Part 1 from jambe davdar on Vimeo.
When the full film is done, Benning will put it on line and we'll make sure you know about it. If you can't wait, though, you can revisit his Star Wars documentaries by clicking here.
What are your thoughts?