Michael K. Williams Can't Do 'Django Unchained,' Books A Role In 'Snitch'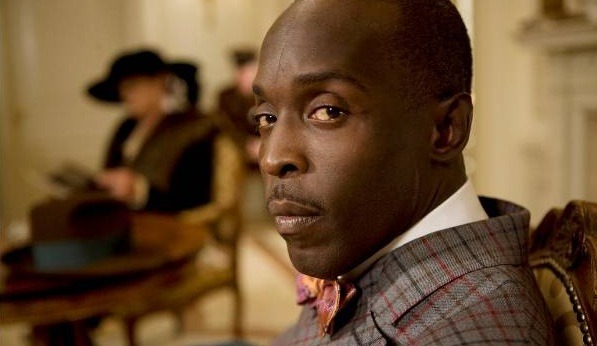 This is a drag. Micheal K. Williams, known to many as Omar from The Wire and an accomplished and well-rounded actor in general, was a favorite for the title role in Quentin Tarantino's Django Unchained. That part went to the more easily marketable Jamie Foxx, but over the last few months Williams has said that Tarantino wanted him in the movie badly enough to write a part specifically for him.
Now, thanks to scheduling, it looks like that won't be a possibility. Instead, Williams will be in Snitch.
Deadline originally reported that Williams' reps and the producers of Boardwalk Empire, on which he plays Chalky White, were trying to work out a way to accommodate a small Django Unchained role with the shooting schedule for the third season of Boardwalk Empire. A later update says that didn't work out. Tarantino had written a role, "muscle for ranch owner Calvin Candie (Leonardo DiCaprio)," but that will now be cut out of the script again.
Meanwhile, Williams will be able to appear opposite Dwayne 'The Rock' Johnson in Snitch. That one already boasts Susan Sarandon and possibly Barry Pepper in the supporting cast, and is based on the true story of a father who loses it a bit when his son is sentenced to a long prison sentence.
Ric Roman Waugh rewrote the original draft by Justin Haythe, and is directing the film. The plot:
A suburban father who is hit hard when his teenage son is sentenced to 30 years under mandatory minimum drug laws. In order to reduce his son's sentence, the father goes undercover to serve up a senior drug dealer.