Trailer For Tarsem Singh's 'Mirror, Mirror'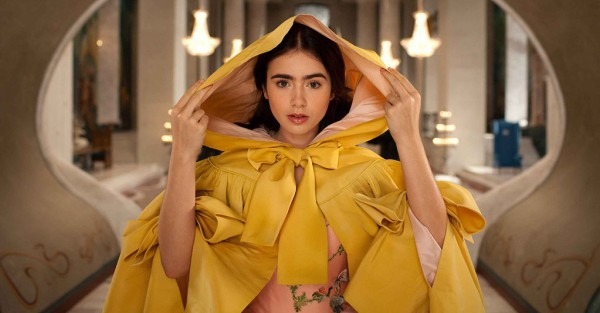 After months of hearing all about Tarsem Singh's "sickeningly kiddie" Snow White project Mirror, Mirror and glimpsing the bright, colorful images from the set, we finally have our first look at some actual footage from the film. The very first official trailer has now hit the web, and it looks... well, see for yourself.
Mirror, Mirror features Lily Collins as the classic fairy tale princess, with Julia Roberts as the Evil Queen, Sean Bean as the King, Armie Hammer as the handsome prince, and Nathan Lane as some guy named Brighton that I don't remember from my childhood storybooks. Watch the video after the jump.
[via Yahoo, embed thanks to FilmStage]
Well, on the positive side, Singh's signature showy visual style appears be on full display here. The Immortals helmer definitely hasn't lost his eye for sumptuous, striking imagery, and that's something I'm definitely digging about this video. Plus, the costumes (by Eiko Ishioka) look delightful and the actors are attractive.
Sadly, that's not enough to make up for the fact that the movie surrounding those pleasing visuals looks kind of silly — and not in a good way. Singh's said that the film is aimed squarely at kids, so I know I'm not the target audience, but I just didn't find any of the humor very funny. (A Scarface reference? Really?) And is it just me, or does Roberts seem sorta miscast here? What the hell is that accent?
It also doesn't help that Mirror, Mirror's trailer lands just days after the one for Rupert Sanders' harder, grittier Snow White and the Huntsman. True, it's not entirely fair to compare the two, since they so obviously have different goals in mind, but considering the common source material it's hard not to — and Singh's version sadly suffers for it.
Mirror, Mirror hits March 16, 2012.