'BioShock' Creator Says There's No Need To Make A Movie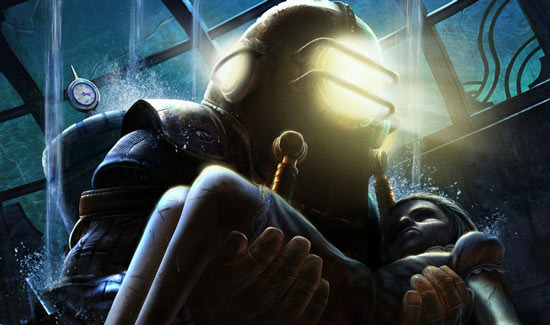 With its period/Gothic aesthetic set in an underwater, futuristic world, the BioShock video games were practically begging to be adapted into a film. Since 2008, directors like Guillermo Del Toro, Gore Verbinski and Juan Carlos Frenadillo have either been rumored or attached to a big screen adaptation and, at times, it's been very close to being made. However, the project is currently stuck in development hell with no light at the end of the tunnel.
That's fine according to Ken Levine, the creator of BioShock and head of Irrational Games. In a recent interview, he suggested while he'd love to see a BioShock movie, there's no inherent need for it if the material isn't right. Read his quotes and more after the jump.
Levine spoke to IndustryGamers (via Geek Tyrant) and said the following:
We got very close to having it get made – we had a deal in place and a director. But for us there's no burning [desire] to have a movie made just to get it made. For us and for Take-Two, it's really got to be something that will a) give the fans something that they want, and b) for those who don't know BioShock, really introduce them to something that is consistent with the game, and is it going to be a good representation of the game. There are differences between games and movies, no doubt, but the movie has to draw from the same DNA in terms of the world and the story beats. But you know, we don't have a need to get it made.
As a fan of the series, it's certainly disappointing to realize this film probably won't see the light of day. But it's likely for the best. BioShock is a beautiful, but violent and frightening video game and to do it right would cost a lot of money but also be pushing the limits of a PG-13 rating. That's what Verbinski was struggling with as he considered the film and probably why, unless something radical happens, the film won't happen.
Still, it's refreshing for someone in a position of power over a property to not go for the obvious money grab and stay true to their vision. So many great video games have had dog shit movie adaptations. Maybe, finally, someone has learned a lesson.
Instead, fans will just have to look forward to the next installment in the series, BioShock Infinite which, frankly, looks mind-blowing. Here's a little featurette: