David Yates Courted By Warner Bros. For 'The Imitation Game'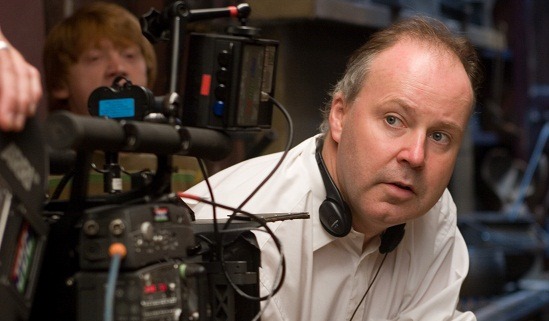 Yesterday there was big news about David Yates and the development of a new Doctor Who film, which the director is overseeing with the BBC. That project is in the very early stages, with a writer yet to be hired. We're not going to see that new version of Doctor Who for a couple years yet.
And Warner Bros., for which Yates made the last four Harry Potter films, is still trying to keep the director around. He was briefly set to make an adaptation of Stephen King's The Stand, before that project was taken over by Ben Affleck, and there are other WB films for which Yates name has been mentioned. Now Warners wants Yates to make The Imitation Game, a film about the mathematician Alan Turing, who was instrumental in WWII codebreaking efforts and, more famously, was a key mind in the development of computer science and artificial intelligence. He was also a persecuted homosexual who reportedly took his own life by eating an apple poisoned with cyanide.
The script is by Graham Moore and is based on the book Alan Turing: The Enigma, by Andrew Hodges. When Warner Bros. bought the script last month it was reportedly because Leonardo DiCaprio was interested in playing Turing. At this point no casting is announced, so that isn't something we're going to bet on just yet.
Alan Turing (1912-54) was a British mathematician who made history. His breaking of the German U-boat Enigma cipher in World War II ensured Allied-American control of the Atlantic. But Turing's vision went far beyond the desperate wartime struggle. Already in the 1930s he had defined the concept of the universal machine, which underpins the computer revolution. In 1945 he was a pioneer of electronic computer design. But Turing's true goal was the scientific understanding of the mind, brought out in the drama and wit of the famous "Turing test" for machine intelligence and in his prophecy for the twenty-first century. Drawn in to the cockpit of world events and the forefront of technological innovation, Alan Turing was also an innocent and unpretentious gay man trying to live in a society that criminalized him. In 1952 he revealed his homosexuality and was forced to participate in a humiliating treatment program, and was ever after regarded as a security risk. His suicide in 1954 remains one of the many enigmas in an astonishing life story.
[Deadline]