David Gordon Green To Write And Direct Time-Traveling Romance 'Q'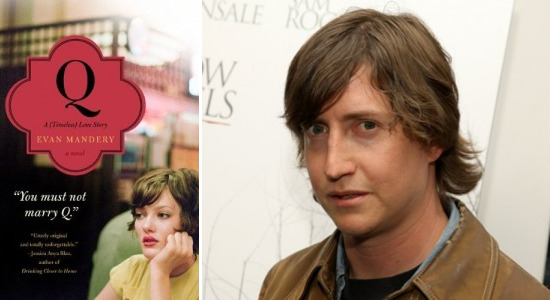 Fans of David Gordon Green's early work can breathe a sigh of relief. After making his name with well-received dramas like George Washington and All the Real Girls, the director took a sharp left turn into R-rated comedy in 2008 with the stoner flick Pineapple Express. He's stayed in funny territory ever since, helming Your Highness, the upcoming The Sitter, and episodes of HBO's Eastbound and Down.
But Green will finally be making a return to more serious fare with his next feature. Columbia is reportedly in final talks to acquire the film rights to Evan Mandery's time-traveling love story Q, with Green on board to write and direct. More details after the jump.
It's a fascinating premise, and based on the reviews I've read it sounds like Mandery's execution is pretty great as well. The material sounds like a nice fit for Green, who's proven in the past that he's got a knack for portraying powerful human emotions and relationships without getting too heavy-handed — not to mention a welcome change of pace for his longtime fans.
Here's the synopsis for Q, via Mandery's official website:
Shortly before his wedding, the unnamed hero of this uncommon romance is visited by a man, claiming to be his future self, who ominously admonishes the protagonist that he must not marry the love of his life, Q. The author doubts this stranger, but in time becomes convinced of his authenticity and leaves his fiancée. The resulting void in his life is impossible to fill. One after the other, future selves arrive urging him to marry someone else, divorce, attend law school, leave law school, travel, join a running club, stop running, study the guitar, the cello, Proust, Buddhism, opera, and eliminate gluten from his diet. The only constants in this madcap quest for personal improvement are the author's love for his New York City home and for his beloved Q. Q turns the classic story of transcendent love on its head, with an ending that will melt even the darkest heart.