Felicity Jones To Star In Warren Beatty's Howard Hughes Film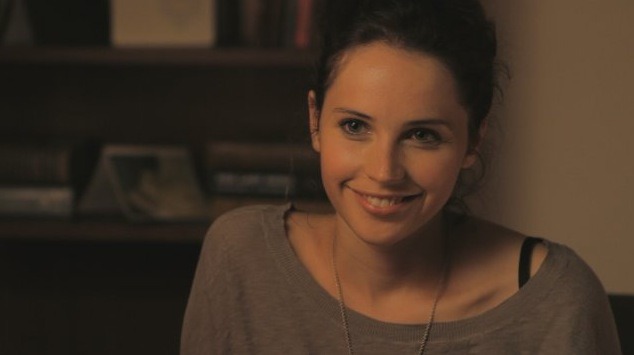 While most people are just now discovering the wonder that is Felicity Jones, I was lucky enough to be on the bandwagon a few months early. As a huge Ricky Gervais and Stephen Merchant fan, I went out of my way to see their tiny period comedy, and feature directorial debut, Cemetery Junction. The film is a delight and part of the reason is the female lead played by a beautiful, talented actress I'd never seen before named Felicity Jones. Fast forward a few months later, Sundance 2011, and she's the talk of the town for her performance in Drake Doremus' Like Crazy, which is now slowly rolling into a theater near you.
Jones has now booked her next big thing and "big" is a bit of an understatement. She'll play the female lead and sorted love interest in Warren Beatty's return to acting and directing, an untitled Howard Hughes love story. Read more about the film, role and actress after the jump.
Deadline broke the news of Beatty casting Jones, which was said to be a fairly extensive process. The character she'll be playing in the film is a young woman who initially falls for Hughes' younger driver before falling for the man himself. Beatty will, naturally, be playing the legendary eccentric, inventor and billionaire and the relationship he develops with Jones' character late in his life is the focus of the film.
As for the role of the driver, Deadline says many young actors, such as Justin Timberlake to Alden Ehrenreich, are in the running. They also say actors like Beatty's wife Annette Bening, Jack Nicholson, Alec Baldwin and Owen Wilson could all potentially be in the film.
Back when I interviewed Doremus about Like Crazy, he had the following to say about Jones. It's kind of perfect now considering she's being cast in a role where she'll be the love interest of such a legendary character:
So she's rare, she's kind of a throwback in a way. She's kind of like an Audrey Hepburn type where she really has the opportunity to be a star and should. So I'm hoping people see her the same way we do.
Jones will likely next be seen in Doremus' follow-up to Like Crazy which has completed shooting but has no set date or title.
Have you seen Jones act? Do you think it makes sense for her to fall for Warren Beatty as Howard Hughes?