'Being Flynn' Trailer – Robert De Niro And Paul Dano Deal With Another Bullsh*t Night In Suck City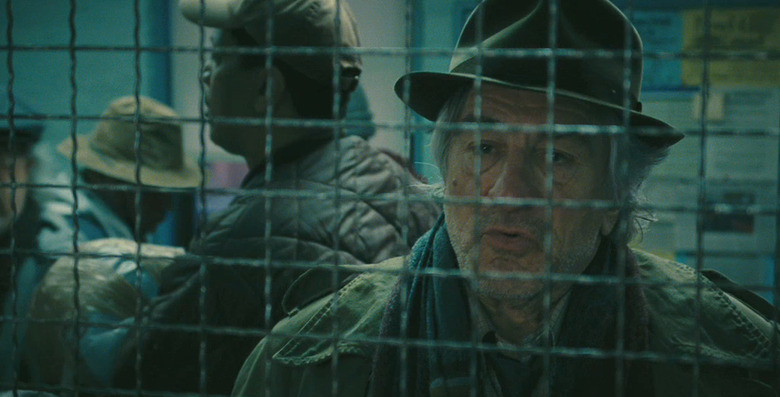 After a promising start that included sweet, gentle About a Boy, Paul Weitz's career hasn't been doing so well these past few years. His more recent work include American Dreamz, Cirque du Freak, and Little Fockers, none of which are exactly creative smashes. But if the moving trailer for his next project, Being Flynn, is any indication, Weitz could be on his way up again.
Based on Nick Flynn's acclaimed memoir Another Bullshit Night in Suck City, Being Flynn centers around the relationship between a young writer (Paul Dano) and his absentee father (De Niro). The two cross paths one night at a homeless shelter, where the son works and the dad is seeking a room. Watch the trailer after the jump.
[via The Playlist]
It's here that I'll admit my opinion of the trailer is probably colored by the very effective use of both "Helplessness Blues" by Fleet Foxes and "The Shining" by Badly Drawn Boy (who once provided an excellent soundtrack for About a Boy). Still, I don't think I'm completely imagining what look like two compelling performances from Dano and De Niro. Plus, while we don't get to see too much of the supporting players, Julianne Moore, Olivia Thirlby, Dale Dickey and Lili Taylor are all reliably strong performers.
What worries me more is the tone of the film. In the trailer, Being Flynn seems to strike that sweet spot right between touching and schmaltzy — but it's also easy to imagine the actual film going too far in the latter direction if Weitz pushes the sentiment too far.
Being Flynn is due for a spring 2012 release, though an exact date has not been announced.
Synopsis:
Adapted from Nick Flynn's 2004 memoir Another Bulls-t Night in Suck City, the new dramatic feature from Academy Award-nominated writer/director Paul Weitz tells the story of a young writer, Nick (portrayed by Paul Dano), who takes a job at a homeless shelter – where one night he discovers his long-absent father Jonathan (two-time Academy Award winner Robert De Niro) seeking a bed. Julianne Moore portrays the writer's mother Jody; and Olivia Thirlby portrays Denise, a worker at the shelter.