'Catch .44' Trailer: Bruce Willis, Forest Whitaker And Malin Akerman Stumble Through A Comedic Caper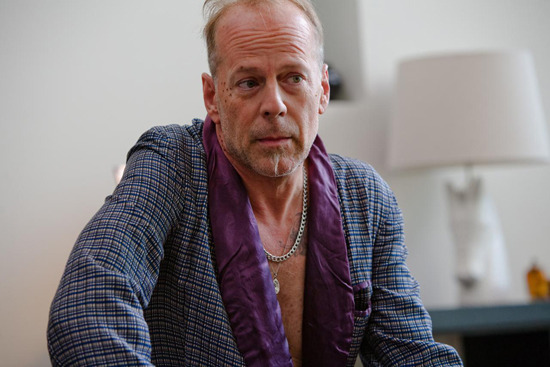 You might remember some casting notes about a film called Catch .44. They hit in the summer of 2010, and the names involved in the film are notable, at the very least: Bruce Willis, Forest Whitaker, Malin Akerman, Deborah Ann Woll, Brad Dourif and Shea Wigham. We've finally got a look at the film and it is easy to see why we've heard almost nothing about this since the first casting was announced: it looks like barely reheated post-Tarantino or Guy Ritchie crime foolishness. Still, check out the trailer below just to hear Whitaker's accent.
I'm probably not the only one who thinks that restaurant robbery scene feels an awful lot like Pulp Fiction, while a lot of the rest of the movie plays like a college-age medium trying to channel the spirit of Guy Ritchie's Snatch and Lock, Stock and Two Smoking Barrels. You couldn't walk into a video store in the late '90s or early 2000s without tripping over a stack of movies like this, so Catch .44 is almost appealing just for sad nostalgia. Almost.
Oscar winner Forest Whitaker, Bruce Willis and Malin Akerman lead an all-star cast in this suspense thriller where everyone has an agenda... and a Magnum to back it up! For Tes (Akerman) and her two cohorts Kara (Nikki Reed, the "Twilight" franchise) and Tara (Deborah Ann Woll, "True Blood"), the job sounded simple enough: intercept a double-cross drug shipment for their crime boss Mel (Willis) at an isolated diner. But when an unstoppable chain of events unfolds, everyone soon realizes no one is who they seem and the job may be something other than eliminating the competition. What started as simple instructions has now turned into a deadly cat-and-mouse game – with large guns pointed at everyone.
Catch .44 is hitting a few theaters on December 9, but only in New York and Charlotte, NC. It then goes to Blu-ray and DVD on December 20, just in time to fill time after a big holiday meal. Aaron Harvey (The Evil Woods) wrote and directed. [ComingSoon]