VOTD: Liam Neeson Is The Most Serious Comic Ever, On 'Life's Too Short'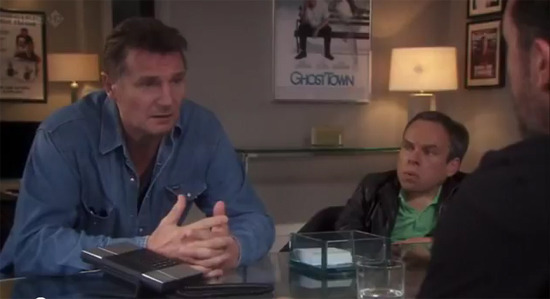 My feelings about Ricky Gervais have become more complex than they once were as some of his comedy and general public statements have veered into mean-spirited territory over the past year or two. But he can still deliver and/or enable a very biting and hilarious sort of comedy, as evidenced by clips from Life's Too Short, the show he is doing with Warwick Davis and Stephen Merchant.
The last time we saw anything from the show Gervais was being berated by Johnny Depp. This time, Liam Neeson shows up to announce that he wants to break into comedy. The attempts at comedy that ensue are dreadfully unfunny. Which means, ironically, that they are hilarious. Check out the five-minute clip below.