'Atlantis Rising' Once More, With 'Immortals' Producer Mark Canton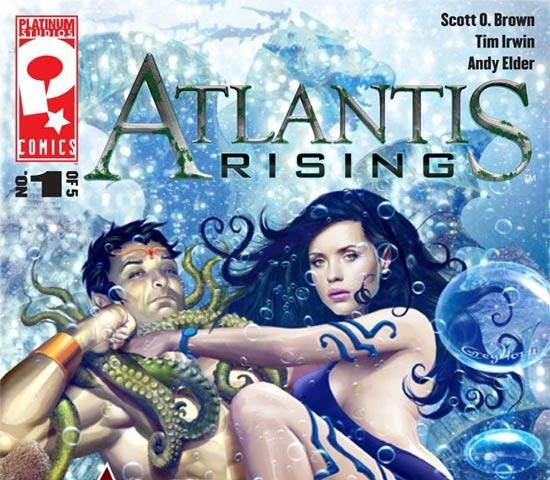 Way back in 2008, we heard that a comic book series called Atlantis Rising was being developed as a feature, with a script by Joby Harold. The story is tentpole-type stuff in which a series of deep-sea earthquakes turn out to be the first stage of an encounter with the lost kingdom of Atlantis.
Joby Harold has gone on to write things like the Zack Snyder-developed Army of the Dead, a possible Brian De Palma movie, The Key Man, and a draft of the Tom Cruise sci-fi film All You Need Is Kill. But Atlantis Rising ended up sinking, and we've heard nothing about the project for quite a while.
Now it returns, as Immortals producer Mark Canton is developing a new take on the story. He takes over where Alex Kurtzman and Roberto Orci left off when the film was at Dreamworks in '08.
Variety says this is a new version, and that Canton is "rebooting it with a new look and story." No word on a screenwriter yet, or whether publisher Platinum Studios, which also published Cowboys & Aliens, learned anything from last summer's minor debacle. Canton compares the potential of this project to that of Men in Black, which he also produced.
I wonder if the fortunes for Universal's Battleship, which releases later this year, will affect this development at all. Atlantis Rising is a hooky concept, no question, but it also sounds like a very expensive one. Studios aren't currently racing to make expensive movies that are anything less than a sure thing. I wouldn't be surprised to find this one sinking beneath the surface once more, but we'll watch and see what happens.