Jason Clarke Cast In Kathryn Bigelow's Bin Laden Film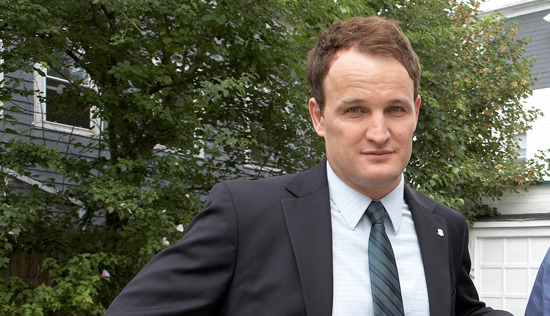 The Hurt Locker collaborators and Oscar winners Kathryn Bigelow and Mark Boal have been moving forward with plans to shoot a film, once called a 'black ops thriller' about a Navy SEAL operation meant to kill Osama Bin Laden. The film was already well under development when Bin Laden was actually killed earlier this year. Trouble was, the film ended with a failed operation, and in light of real-world events that didn't seem likely to go over well with audiences. So Bigelow and Boal have been revamping, and now they're starting to cast the film.
The first actor fully set for the still-untitled film is Jason Clarke, who shot The Wettest County in the World earlier this year under the direction of John Hillcoat, and is now shooting The Great Gatsby with Baz Luhrmann.
Deadline says that Clarke will play "a terrorist hunter in service of the U.S. efforts to hunt Bin Laden."
There are plenty of other roles in the film, and Tom Hardy may end up with one, while Jennifer Ehle (so good in Contagion), Guy Pearce, Idris Elba (Shadow & Act says he's already in talks), Rooney Mara and Nina Arianda (Midnight In Paris) are all mentioned as possible choices. The site doesn't mention Joel Edgerton, who was once said to be set for the film. But delays in shooting the movie have pushed the start date to early next year, meaning scheduling commitments could have put him out of the running. Scheduling may get in the way with some of the other mentioned actors, too.
Sony had originally dated this film for October 2012, but ended up pushing it to an unspecified date either later in the year or, more likely, early in 2013.