'Notorious' Helmer George Tillman Jr. To Direct Miles Davis Biopic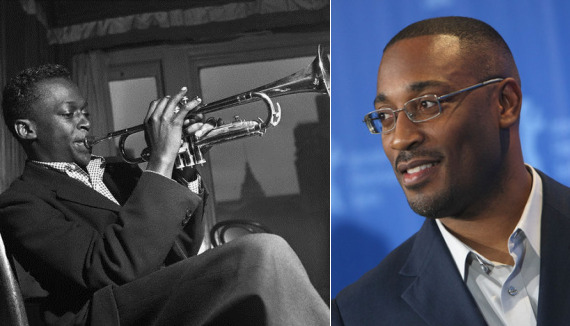 George Tillman Jr., who previously brought rapper Notorious B.I.G.'s life to the big screen in Notorious, is lined up to direct another musical biopic, this time about legendary jazz musician Miles Davis. Tentatively titled Miles, the project is based on the book Dark Magus: The Jekyll and Hyde Life of Miles Davis by Davis' son Gregory Davis. Gregory Davis will serve as a consultant on the picture, with Nick Davis Raynes and Ged Dickersin and lined up to produce. More details after the jump.
One of the all-time jazz greats, Davis is among the most influential musicians of the 20th century. Over the course of his five-decade career, he collaborated with the likes of Charlie Parker, John Coltrane, and Thelonious Monk, and pioneered several different styles of jazz including bebop, cool jazz, and jazz-rock fusion. "Miles, in his fifty-year career as a musician, transcends time, space and race," said Raynes.
It remains to be seen how Miles will affect another Davis biopic currently in the works, which is being developed by actor Don Cheadle. Cheadle has said that he plans to direct, produce, and star in that movie, which as of last year had a completed script and the blessing of the Davis estate and former Davis collaborator (and music legend in his own right) Herbie Hancock. However, that project has yet to come together after several years.
In addition to Notorious, Tillman's resume also includes Faster, Men of Honor, Beauty Shop, and Soul Food. While he's not the worst choice to direct Miles, he doesn't seem like the most exciting one, either. But Gregory Davis, at least, seems to have faith in his abilities. "I trust George Tillman and Nick Raynes will tell the true story of my father – without any sugar-coating." he said. "My father was an amazing man who believed in the promise of America. I know this film will do him justice."