Bradley Cooper Will Not Be Steven Soderbergh's 'Man From U.N.C.L.E.'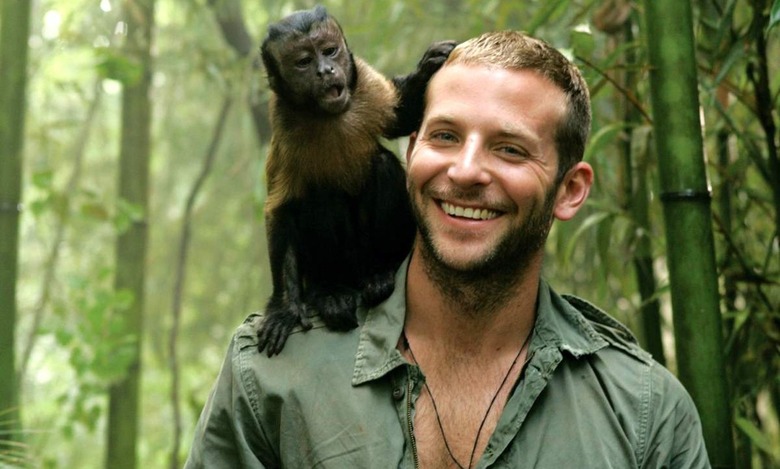 George Clooney, Johnny Depp, and Matt Damon have all passed on the part, and now it appears Bradley Cooper won't be Steven Soderbergh's Man From U.N.C.L.E., either. The Hangover star was offered the lead role of American spy Napoleon Solo in Soderbergh's big-screen adaptation of the '60s series last month, but a new report says he's now turned down the project. Meanwhile, the search for a star to play Solo's partner, Russian spy Illya Kuryakin, continues. More after the jump.
But casting may not totally be back at square one yet. Vulture reported last week that The Thing actor Joel Edgerton could be playing Kuryakin, who was portrayed by David McCallum on television. As far as we know, Edgerton has neither accepted nor declined the offer at this point. Interestingly, their story claimed that Cooper was waiting to see whom Warner Bros. would cast as Kuryakin before committing to the project.
Solo and Kuryakin fought side-by-side as members of the international spy agency U.N.C.L.E. (United Network Command for Law and Enforcement) for four seasons on NBC between 1964 and 1968, often battling an evil organization called T.H.R.U.S.H. (Technological Hierarchy for the Removal of Undesirables and the Subjugation of Humanity). Soderbergh and writer Scott Z. Burns have said that they would "take U.N.C.L.E. back to its roots" by "not moderniz[ing] the film and keep[ing] it set in the director's beloved 1960s," though an earlier incarnation of the project had Wedding Crashers helmer David Dobkin doing a comedic spin on the premise.
It doesn't seem like a good sign that Cooper (and Clooney, and Depp, and Damon) has declined the role, though on the other hand, that could mean absolutely nothing. After all, Cooper's busy enough as it is. The rising star has just wrapped The Place Beyond the Pines with director Derek Cianfrance and star Ryan Gosling and is currently shooting David O. Russell's The Silver Linings Playbook, with Alex Proyas' Paradise Lost lined up next.