'Django Unchained' Adds Todd Allen, Would Have Cast Jonah Hill But For Scheduling Difficulties [Updated]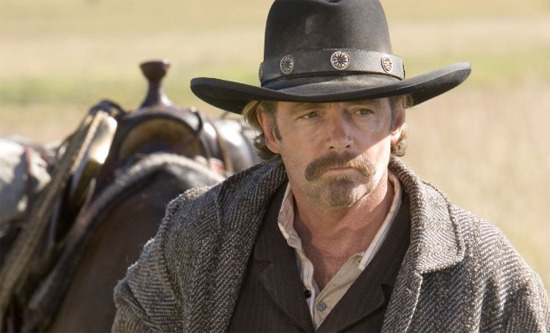 Briefly: Quentin Tarantino has the primary players locked down for his anti-slavery 'southern' Django Unchained. Jamie Foxx plays the freed slave Django; Christoph Waltz plays Dr. King Schultz, the bounty hunter who frees him; and Leonardo DiCaprio plays Calvin Candie, the plantation owner and slave runner that Django and Schultze have to go through to find Django's wife Broomhilda (Kerry Washington).
But a few small roles are still being cast. Todd Allen has signed on, and just a bit later it was announced that James Remar, Tom Wopat, and James Russo have joined, too.
Deadline reveals that Todd Allen (Friday Night Lights, The Apostle) has joined the cast; he'll play plantation overseer Dollar Bill. And Jonah Hill tells MTV that he would have been in the film, except that he already had other work booked: "I got offered the new Quentin Tarantino movie, and I can't do it because of my schedule... Doing Quentin's movie would have obviously been amazing, but my schedule didn't work out, which sucks."Update: Variety adds that Dexter's dad and one-time Warrior James Remar will play "slave trader Ace Speck, who purchases Django at the Greenville Slave Auction." TV veteran Tom Wopat (The Dukes of Hazzard) will be in the film in an as-yet unidentified role, as will James Russo (Public Enemies, Open Range).
The rest of the Django cast includes Samuel L. Jackson, Kurt Russell, Anthony LaPaglia, RZA and Don Johnson. Django Unchained starts shooting soon and is scheduled for a Christmas 2012 release.