Video Storyboard Of Neil Patrick Harris' Musical Number In 'A Very Harold & Kumar 3D Christmas'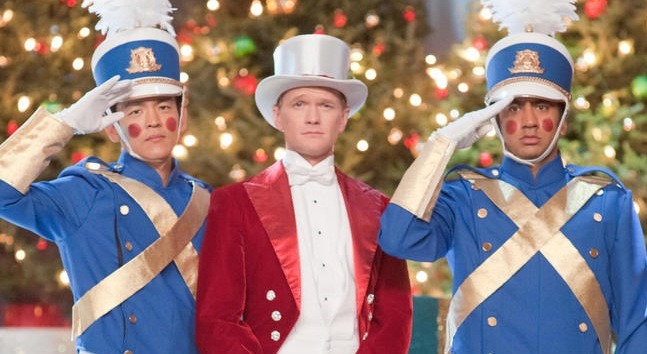 Todd Strauss-Schulson, the director of A Very Harold & Kumar 3D Christmas, is pumping out the behind the scenes videos. Recently we posted the half embarrassing, all funny lip dub he and his crew did of a Miley Cyrus song and now he's released something slightly more serious. I say "slightly" because while the below video was obvious made in service of the film, it's still absolutely ridiculous.
It's no spoiler to say Neil Patrick Harris, better known as NPH in the H&K world, has been resurrected in A Very Harold & Kumar 3D Christmas. As seen in the trailers, NPH has an elaborate Christmas musical number in the middle of the film and Strauss-Schulson created this pre-viz video storyboard breaking down the scene. Just like yesterday's video, and the movie itself, the video was done with a sly sense of humor that's very enjoyable.
Thanks to @therealTSS for this video
HK3D NPH MUSICAL VIDEO STORYBOARD from ulteriorproductions.com on Vimeo.
If you've seen the movie (and if you like the first two movies you really should) you'll know the final scene is very similar to what was storyboarded above. Just with slightly higher production value and bigger stars. Having this video to watch was probably a great tool for everyone making the movie.
A Very Harold & Kumar 3D Christmas is irreverent, over the top, offensive and really funny. And unlike many movies, this one is worth seeing in 3D if only because it jokes about being a 3D movie for most of its running time. It's in theaters now.