Chris Columbus To Direct Reboot Of Sam Peckinpah's 'The Rifleman' For CBS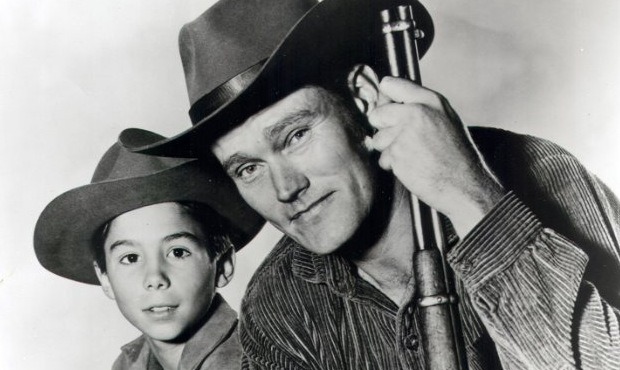 The TV Western is definitely back in style, with several projects in various stages of development at different networks. And it seems audiences are into it as well — Hell on Wheels just gave AMC it's second-biggest debut ever, just behind last year's premiere of The Walking Dead.
For its part, CBS has just hatched a plan to reboot the '50s series The Rifleman, which was originally created by a young Sam Peckinpah. Harry Potter helmer Chris Columbus is set to direct. More details after the jump.
Laeta Kalogridis (Shutter Island) and Patrick Lussier (Drive Angry) are on board to write the new drama. In addition, Columbus, Lussier, and Kalogridis are set to executive produce, with Carol Mendelsohn (CSI) and Julie Weitz. Also on board to exec produce are 101-year-old Arthur Gardner (who produced the original), his son Steven Gardner, and Robert Levy (son of Jules Levy, one of the other producers of the original).
Though the original series had a five-year, 169-episode run on ABC between 1958 and 1963, The Rifleman actually got its start at the Tiffany Network. Its pilot episode, titled "The Sharpshooter," aired as part of Dick Powell's Zane Grey Theater on CBS. Legendary Western director Peckinpah created and developed the series, though he left after its first season. Chuck Connors starred as McCain, with Johnny Crawford playing his son.
The Rifleman reboot falls neatly into the current trend of Western projects, along with ABC's Ron Moore-created Hangtown, Fox's John Hlavin-penned Wyatt Earp project, NBC's 1880s-set Kerry Ehrin series, and TNT's Gateway, just to name a few.